Suspect Arrested For Eye-Gouging Police Officer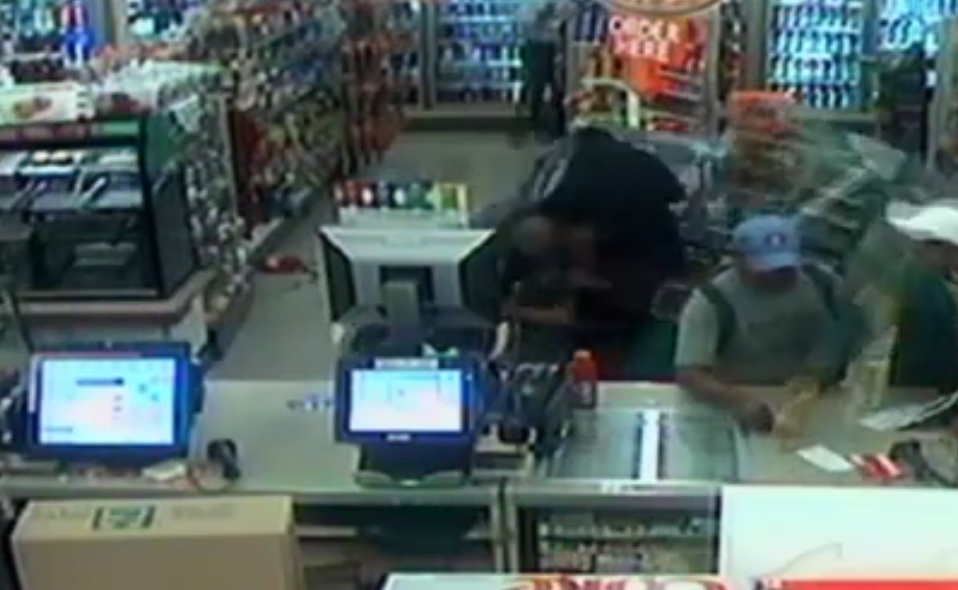 Officer struggles with suspect inside convenience store; KTLA
The suspect accused of eye-gouging a Santa Monica police officer has been scheduled for arraignment Wednesday, November 16, 2016.
According to a KTLA news report, suspect Darryl Andrew McIntosh intentionally bumped into the officer as the two were walking into a 7-11 convenience store about 7:25 p.m. on October 28, 2016.
[sc name="Article Mobile Ad" ]
The officer attempted to arrest McIntosh, but McIntosh resisted and began to struggle with the officer. This ultimately led to "…a very violent struggle where the officer was fighting for his life," according to Santa Monica Police Lt. Saul Rodriguez.
During the struggle, McIntosh allegedly was "gouging the officer's eyes" according to a statement from the Santa Monica Police Department.
Lt. Rordiguez also reported that, "At some point the officer does pull out his firearm to basically tell him if he doesn't give himself up, he will shoot him if he has to." Another officer, who responded to the officer's call for backup, subdued McIntosh with several baton strikes.
McIntosh was arrested and charged with battery on a police officer, mayhem, and resisting an officer by means of force or violence.