South Carolina K9 Dies After Seizure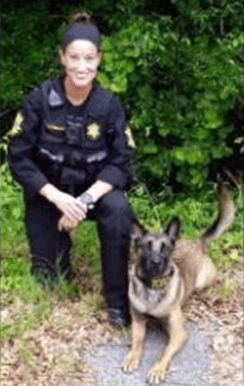 The Richland County (SC) Sheriff's Department announced the death of one of their K-9 deputies.
According to a release from the department, K-9 Deputy Tosca was taken off of a ventilator at a local veterinarian hospital after suffering from an undetermined illness.
He was found Friday by his handler, Deputy Emily Lemmond, having what appeared to be seizure. He was immediately taken to the vet for medical treatment, but could not be saved.
CBS19 reports that the two-year-old Belgian Malinois was a full service patrol dog and completed extensive training in drug detection, area tracking and suspect apprehension.