'Sorry I Tased You': Bake Caked For Apology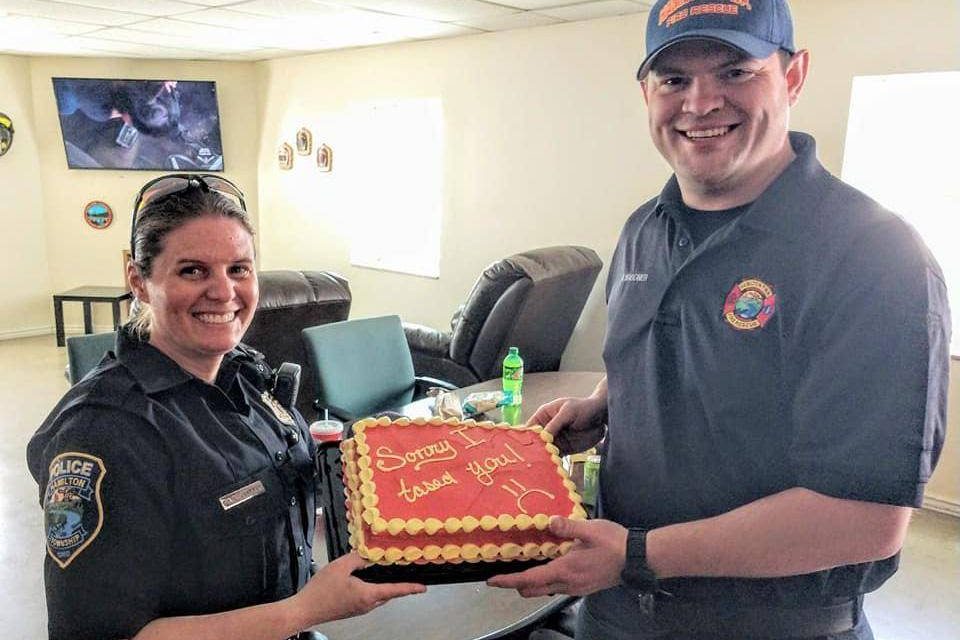 A police officer has apologized to a firefighter she accidentally shot with a Taser by baking her apology into a cake.
Officer Darcy Workman, with Ohio's Hamilton Township, shot Rickey Wagoner with her Taser while attempting to restrain a patient during an "altercation" at a hospital, police said.
The firefighter was not seriously hurt.
Workman presented the edible apology to Wagoner on Saturday in the wake of the unfortunate incident a few days earlier.
A photo on Hamilton Township Police Department's Facebook page showed her handing over the cake, iced with a sad face and the words 'Sorry I tased you!'
"All of us… appreciate the incredible relationship we have with our fire department," wrote the department.
Hamilton Township is about 30 miles north-east of Cincinnati.