Shocking Video Shows Man Hitting 90 Year Old Man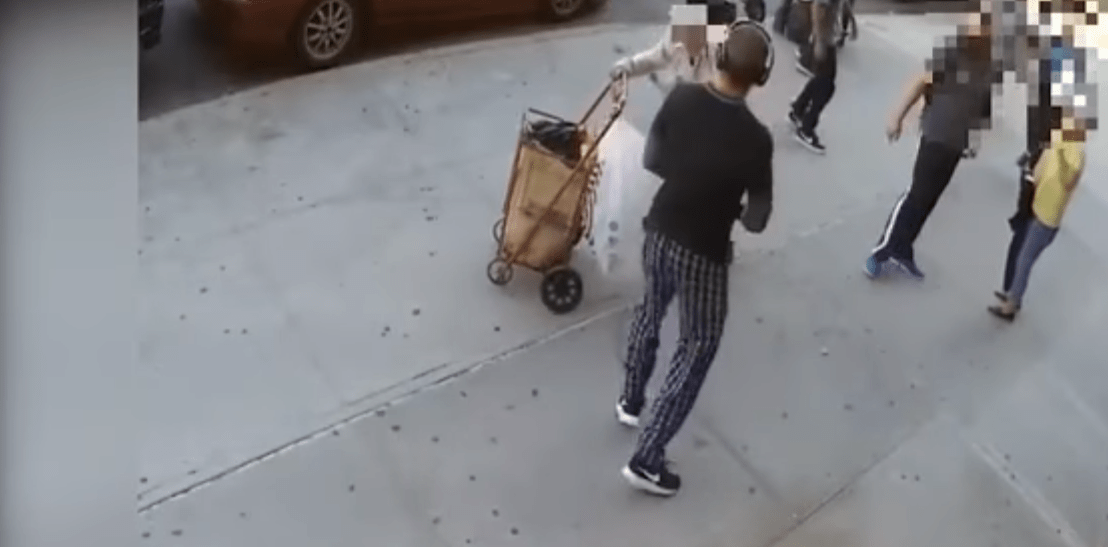 A 90-year-old man was attacked with a cane as he walked on the sidewalk in Manhattan, police said Saturday.
The victim suffered cuts to his ear and head in the attack late Friday afternoon in Inwood, police said.
Video shows a young man holding a cane and walking down Broadway. When he reaches the elderly man, he kicks the victim's shopping cart and hits him on the side of the head with a cane, police said.
Good Samaritans intervened to stop the attack, police said.