Sheriff To Charge Protesters Who Pulled Down Confederate Statue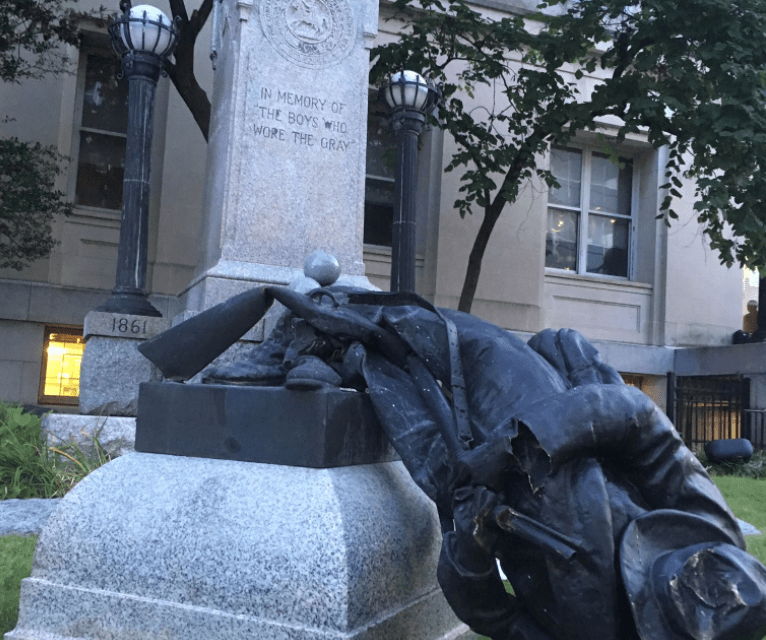 Photo Courtesy: @KaplanABC11/Twitter
---
Durham County (NC) Sheriff Mike Andrews said Tuesday his office will seek charges against protesters who pulled down a Confederate statue outside the old courthouse Monday evening.
Takiyah Thompson, 22, said she is a member of the Workers World Party, which helped organize the protest. She said she climbed the ladder to put a nylon rope around the statue so others could pull it down.
"I feel like it's important to tear down these vestiges of white supremacy," said Thompson.
In a statement, Sheriff Andrews said he was grateful that no one was hurt and that county leaders decided to act with restraint towards the demonstrators.
The monument of a Confederate soldier holding a rifle was erected in 1924 and inscribed on it are the words, "In memory of the boys who wore the gray."