Harford County (MD) Sheriff Jeff Gahler said in a Facebook post Sunday that he will get his Baltimore Ravens merchandise "ready for the burn" after several players took a knee during the national anthem during the team's match-up with the Jacksonville Jaguars in London.
Sheriff Gahler went on to call the NFL an "embarrassment and said "people wonder why I am on strike."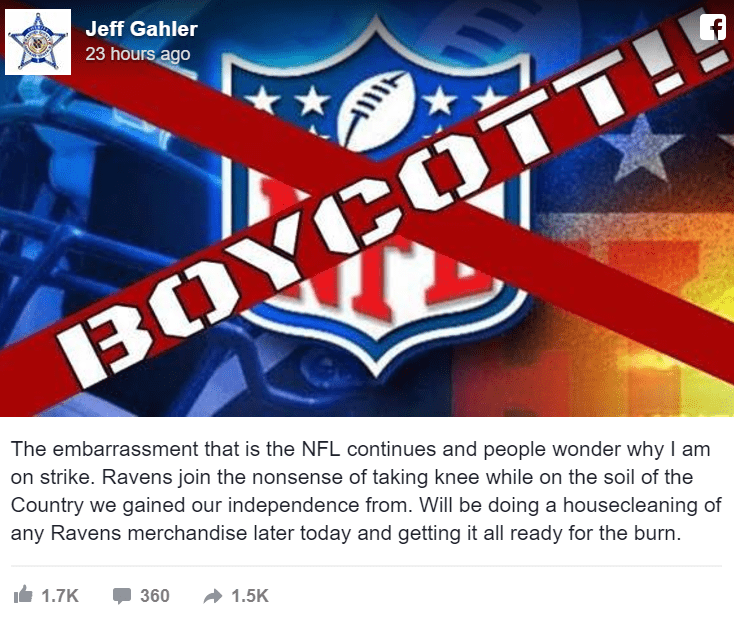 Many of the Ravens players as well as players on the Jaguars kneeled during the United States anthem, but stood for "God Save The Queen," the British national anthem.
Law Officer is the only major law enforcement publication and website owned and operated by law enforcement. This unique facet makes Law Officer much more than just a publishing company but is a true advocate for the profession.