Sheriff Deputy Hit by Molotov Cocktail Suffers Burns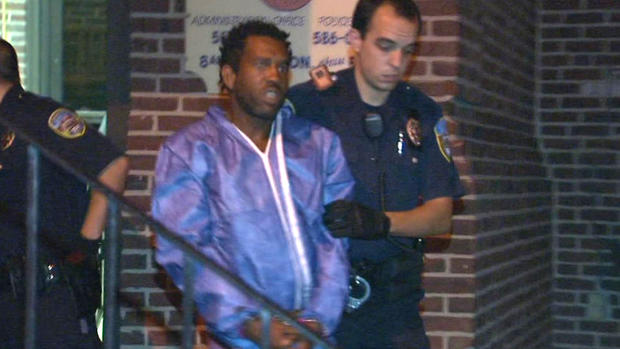 Photo: Courtesy: NBC 10/Jones being led to jail following the incident
---
Sergeant Nick Maraini was released from Crozer-Chester Medical Center Thursday afternoon. He's home nursing second-degree burns to his legs sustained when the crude incendiary device exploded on him.
Maraini was attempting to serve the warrant around 4:30 p.m. Wednesday at a home along S. MacDade Boulevard when a man threw the flaming bottle filled with gasoline out the front door, officials said.
"How do you defend yourself when you have a bomb thrown at you? You can't. It's a weapon of mass destruction," Collingdale (PA) Police Chief Robert Adams said.
The suspect, identified by police as Jeromy Jones, was arrested after a brief standoff.