Shelby Trial: Homicide Sergeant 'Angry' and 'Disrespected' With District Attorney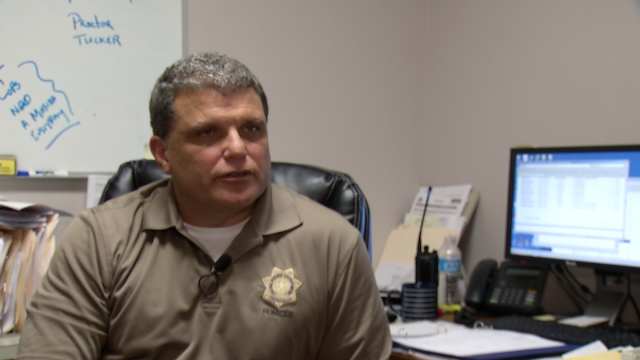 Photo Courtesy:  News On 6
---
The District Attorney prosecuting Tulsa Police Officer Betty Shelby in the shooting death of Terrence Crutcher doesn't seem to be learning from his mistakes.  On Friday, he called Tulsa Police Homicide Sergeant Dave Walker to the stand.
Walker, a 30 plus year veteran and frequently seen on the hit show "The First 48", said that there were "inconsistencies" in how prosecutors handled the case compared to other police shooting inquiries.
"I was taken aback by the lack of protocol and (the) lack of respect," he said, describing how he felt "angry" and "disrespected" because of the work he had done to investigate the incident.
The Tulsa World reported that Walker told defense attorney Shannon McMurray that he learned through a phone call from a reporter that District Attorney Steve Kunzweiler was holding a news conference less than a week after the shooting to say he filed a first-degree manslaughter charge against Shelby.
"I've never had a charge filed without consultation with the detective (involved) or myself," Walker said.
In a stunning turn of events, the District Attorney brought witnesses that saw Crutcher approximately an hour before the incident to describe his demeanor as normal despite clear evidence that PCP and TCP was in his system at the time of his death.
Because the District Attorney decided to bring those witnesses to the stand to describe Crutcher's character, it opened the door for the defense to bring up Crutcher's violent criminal history which was prohibited by the judge prior to the trial.
Judge Doug Drummond reversed his earlier decision but said only the four instances of Crutcher's "resisting arrest" can be brought up.  Left out will be an arrest for "shooting with intent to kill", "trafficking drugs" and many other offenses.  Despite that, the move by the DA, which opens the door to some of Crutcher's previous arrests is seen by many as a huge legal error.
The State has completed their case and the defense will continue with their witnesses on Monday.