San Francisco Police Separate K9 And Handler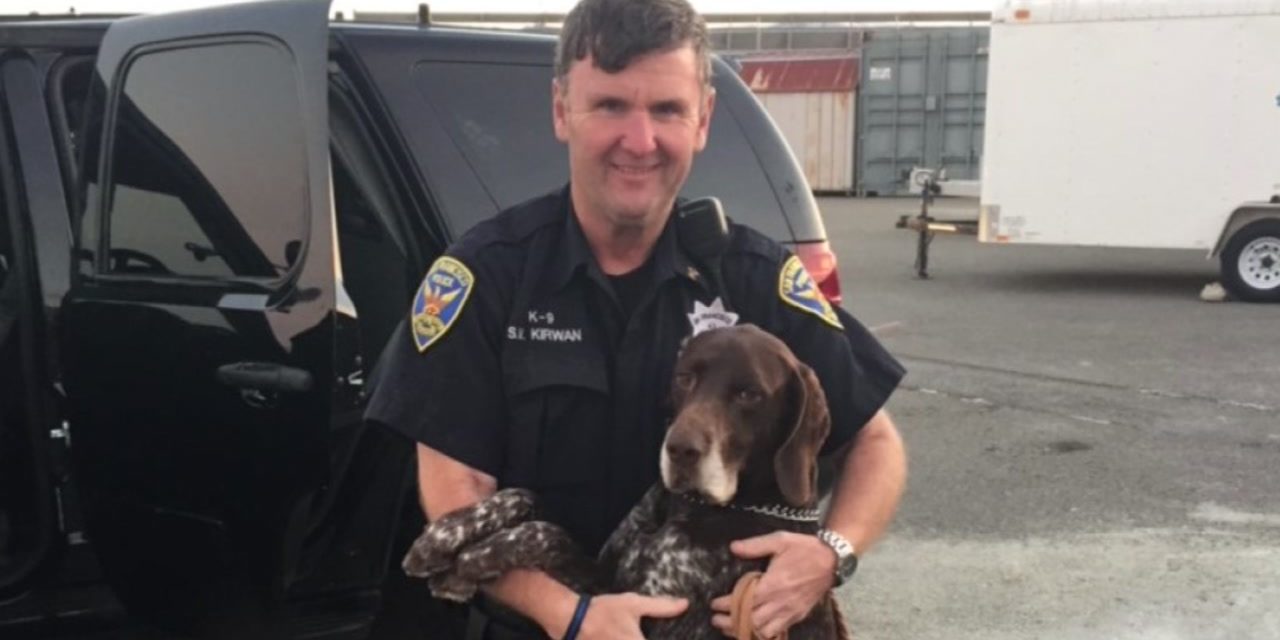 What should have been a routine procedure has led to the separation of two partners. San Francisco Police Officer Val Kirwan retired on Friday. His K-9 partner of two years, Baro, was supposed to retire and return home with him.
Instead, Baro is alone in a cage in a San Bruno facility.
Baro and Val Kirwan both retired from SFO's K-9 unit on Friday. They should have gone home together.
According to ABC7, Kirwan was ordered to deliver Baro to the San Bruno Pet Hospital for boarding.
Kirwan has been on the phone non-stop trying to cut through the red tape, which didn't exist two years ago when his then K-9 partner Gilbey retired. Gilbey continued living with Kirwan.
Now Kirwan can't even get into the hospital to visit Baro, who suffers from separation anxiety
Even the Officers' Union is scratching its head over this. Kirwan said this is a standard process, and that the paperwork to retire together was filled out weeks ago and verbal "OK's" were given.