San Francisco PD Threatens Lawsuit Over Use Of Patch In Pepsi Ad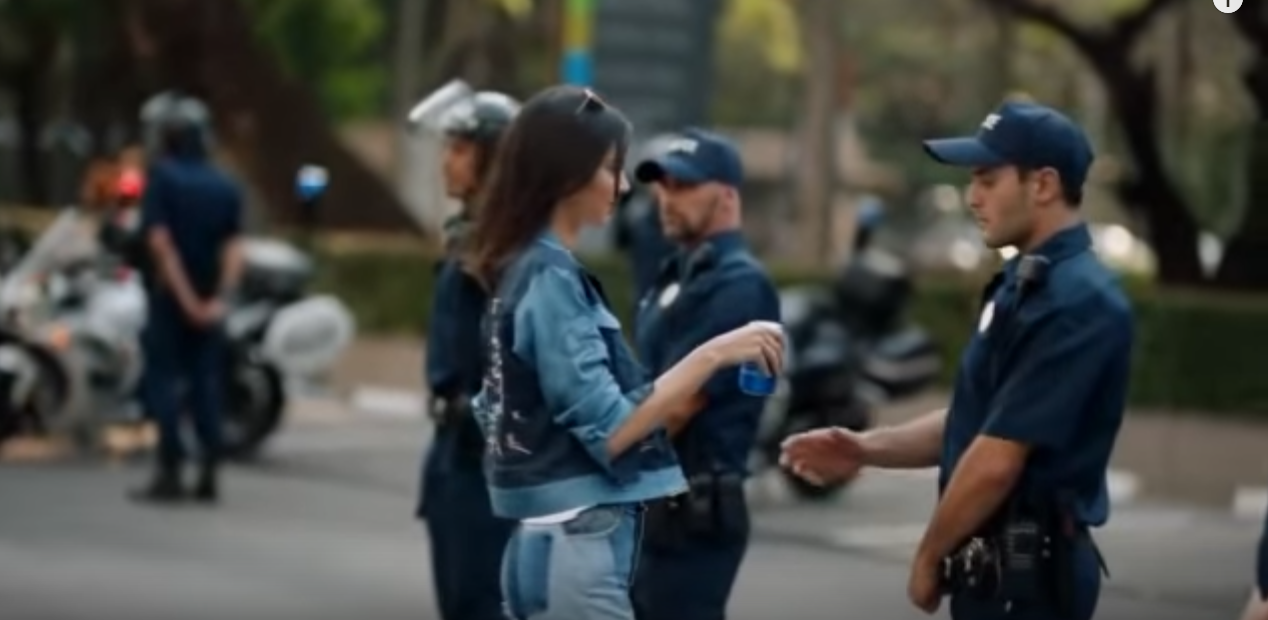 The San Francisco Police Department was not very pleased about the recent Pepsi Ad.
In a "behind the scenes" video about the ad that was uploaded to Pepsi's YouTube channel, the shot of Jenner handing the officer a Pepsi is shown from another angle. From there, you can see the emblem on his sleeve, which reads "San Francisco Police" and uses a facsimile of the department's logo.
According to the San Francisco city attorney's office, Pepsi did not ask permission before using the logo for the ad.
"We're demanding that Pepsi not run any footage or photos associated with this ad that reference the San Francisco Police Department. If they don't comply, we will explore all legal options," said San Francisco City Atty. Dennis Herrera in a statement.