Robot Police Are On Patrol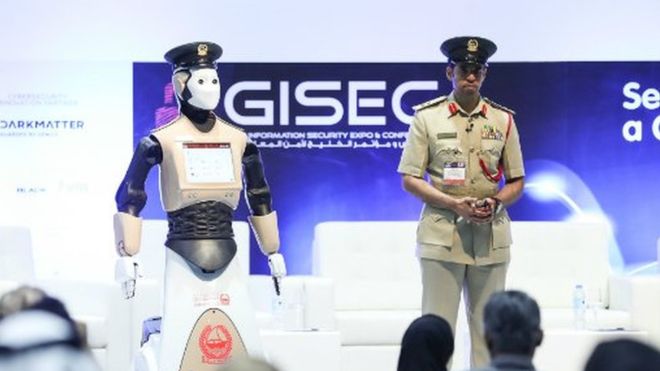 Dubai Police have revealed their first robot officer, giving it the task of patrolling the city's malls and tourist attractions.
People will be able to use it to report crimes, pay fines and get information by tapping a touchscreen on its chest.
Data collected by the robot will also be shared with the transport and traffic authorities.
The government said the aim was for 25% of the force to be robotic by 2030 but they would not replace humans.