Robbery Suspect Takes Hostage as Shield, Deadly Shot Ends It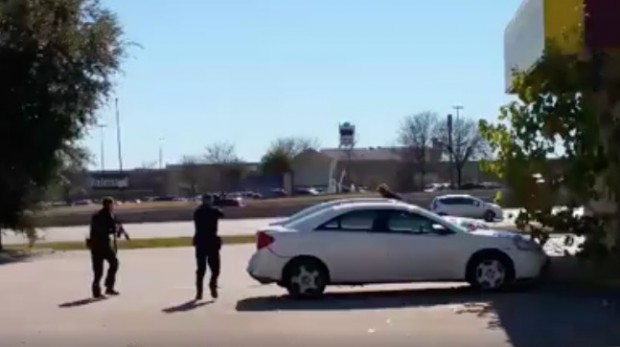 A robbery suspect was shot and killed by police near Dallas on Friday after taking a female hostage.
According to KDFW-TV, Two Irving police officers respond to a robbery in the afternoon when the suspect took a female hostage and threatened her with a handgun if cops didn't back down,
Video captured the harrowing scene that unfolded next.
One of the officers fired a single shot that struck the suspect in the head killing him and causing him to fall to the ground. The hostage escaped with no physical injuries.
Content warning: Video contains graphic content

Irving police spokesman James McClellan stated that "The suspect rounded the corner and put the hostage into a car. At that moment, realizing the hostage's life was in danger, the officers opened fire – striking and killing the suspect,"