Robbers Target Bar Hosting Police Party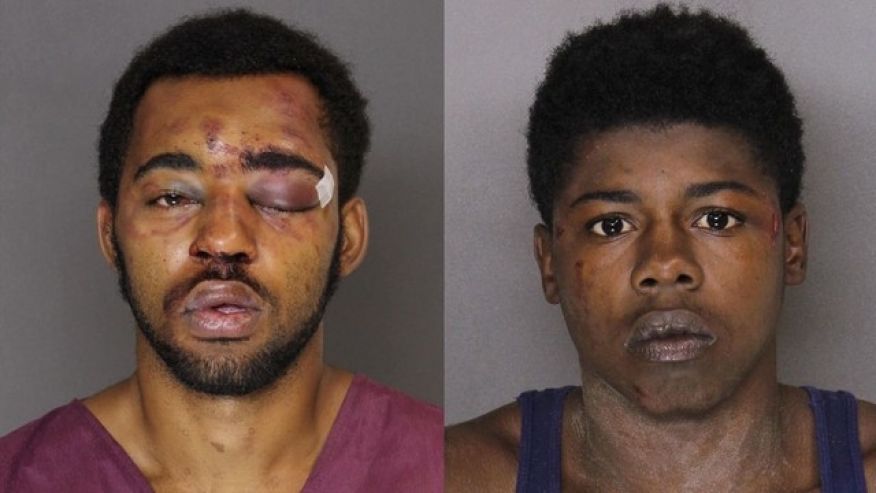 It's rare for police officers to arrive on the scene even before a crime occurs.
But when two robbers thought it was a good idea to rob a bar hosting a police retirement party, that is exactly what happened.
The masked men entered Monaghan's Pub in Baltimore — which is across the street from a police station — around 5:30 p.m., pointed a gun at the cashier and demanded money from the register, FOX29 reported.
But the robbers didn't know just one room over, a group of officers from the Baltimore County Police Department were celebrating a sergeant's retirement.
Shortly after the robbery occurred, an employee alerted the cops — who quickly chased down and arrested the suspects.
Police charged Joseph McInnis III, 21, and Tyree McCoy, 22, with armed robbery and theft, among other offenses.