Recruit Shoots, Kills Suspect Who Shot NYPD Sergeants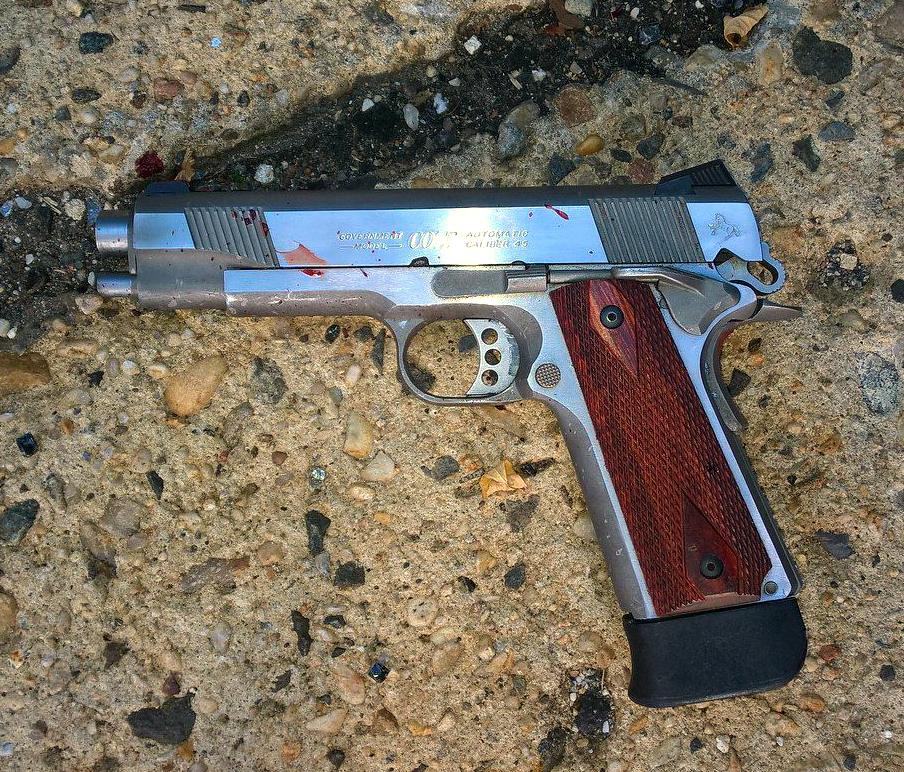 Photo: Gun used by Manuel Rosales in shooting of NYPD police sergeants; NYPD
Police officials say an NYPD recruit shot and killed the suspect who fired at officers, killing one police sergeant, and wounding another, according to a News12 report.
The recruit was training with the two sergeants when they tried to stop a vehicle driven by Manuel Rosales, a suspect in a home invasion, on Friday, November 4, 2016.
[sc name="Article Mobile Ad" ]
Rosales opened fire as officers approached, killing NYPD Sergeant Paul Tuozzolo, and wounding Sergeant Emmanuel Kwo. The recruit who returned fire has yet to be identified.