Postal Service Honoring First Responders with Forever Stamps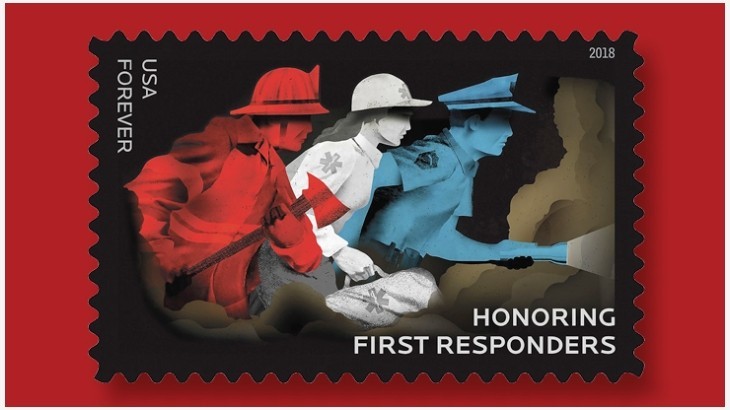 The U.S. Postal Service has announced a new Forever stamp that will debut later this year to honor the nation's first responders.
The Postal Service created the stamp with the goal to recognize the men and women – including firefighters, law enforcement officers, and emergency medical service professionals – who respond to critical situations with skill, dedication and uncommon bravery, release stated.
The release explained that the illustration on the stamp is a symbolic scene that shows three first responders in profile, facing right, as they race into action.
From left to right, the first figure is a firefighter carrying an axe, the second is an EMS worker with the EMS Star of Life visible on her cap, upper arm and emergency bag and third is a law-enforcement officer shining a flashlight toward unknown danger ahead.
The dark background and signs of smoke in and around the figures suggest the wide range of situations that demand the immediate attention of a first responder, release informed.