Police Vehicle Hits Protester In Sacramento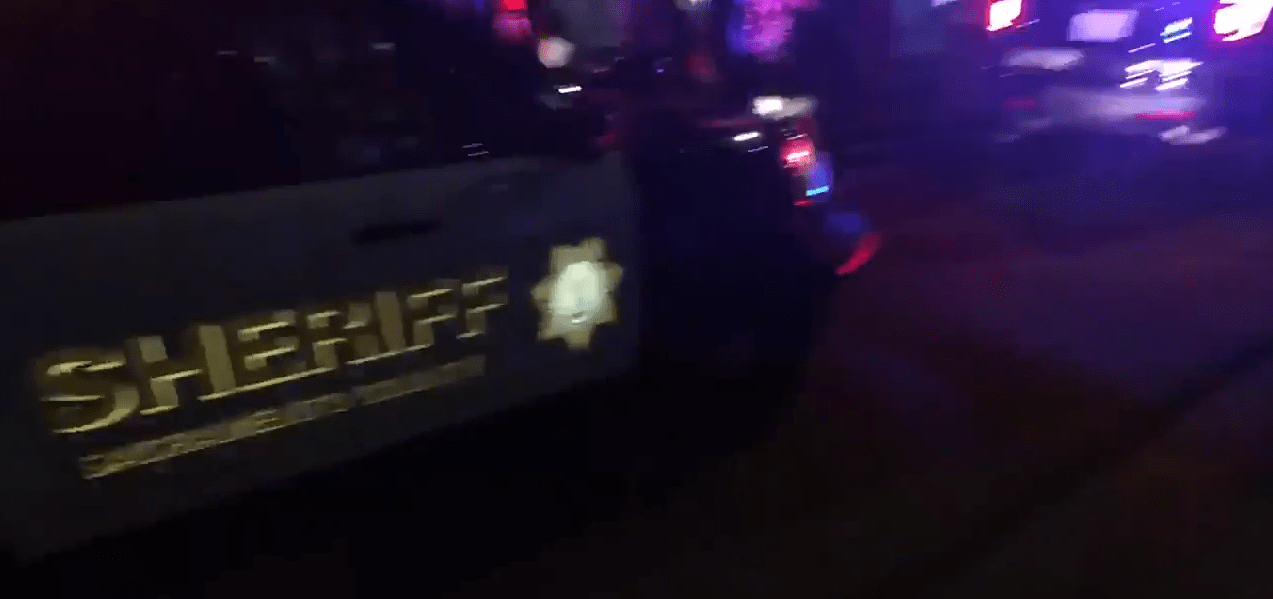 A police vehicle reportedly hit a protester who was participating in a demonstration in Sacramento, Calf., over the fatal police shooting of an unarmed black man.
The woman was hit at about 9 p.m. Saturday by a Sacramento County Sheriff's Department vehicle, ABC News reported.
Wanda Cleveland, a local activist, was hit in her right leg and taken to a hospital, where she was treated for injuries to her arm and back of the head and released.
The videos of the incident show officers telling protesters to move out of the way multiple times before two sheriff's vehicles drove forward.
The incident came amid protests over the fatal police shooting of Stephon Clark.
Clark was shot by Sacramento police last month after he was observed by the police helicopter breaking into an occupied home.  Police were called to the area following the report of a man breaking into cars.
Clark ran from the area of the burglary when he was confronted by a citizen and again when police saw him.  He jumped a fence and went into a backyard and started looking into a car.  When police confronted him.  He walked towards officers and pointed an object at the officers.  Believing it was a gun, law enforcement shot.  You can watch the video below: