Police Use Ice Cream To Reach The Community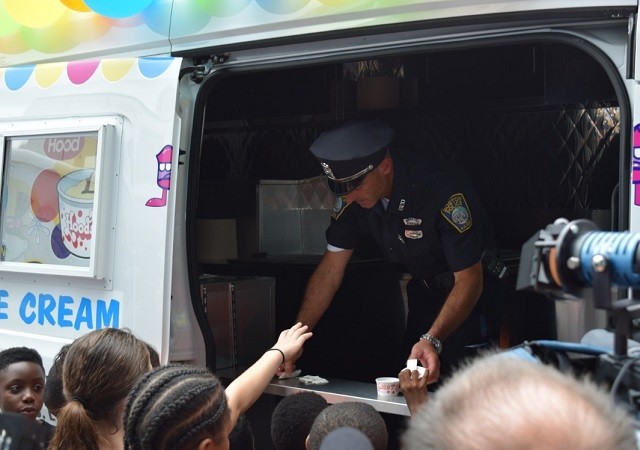 Boston police officer Kenneth Grubbs grew up in the community he now serves: Roxbury, one of the city's roughest neighborhoods.
Knowing it as well as he does, and being a youth service officer who's been on the force for 32 years, he knew a change needed to be made.
As the department was trying to find different ways to gain people's trust, a new company came to town: Hood, known for its Hoodsie ice cream cups. They built production plants in the area, and made an unconventional donation to the local police department: an ice cream truck.
It seemed like a great opportunity — there's no better way to get children to trust police than with ice cream, Grubbs said — so the BPD started taking the "Operation Hoodsie Cup" truck to the streets in July of 2010. Since then, it's become so popular, the department needs help from the Boston Police Cadets to keep up with the demand to be at city events.
NBC News reports that the Boston Police Department said that, since it started using the ice cream truck seven years ago, it's given out more than 150,000 Hoodsie cups. Over the summers, they give out close to 10,000 cups a month. Other police departments around the United States are also using ice cream trucks, including St. Louis, Missouri and Cleveland, Ohio.