Police Shoot Man In Suicide Vest At Brussels Train Station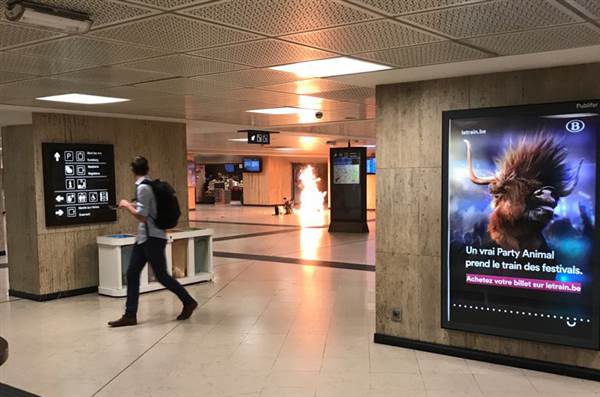 The central train station in Brussels was evacuated Tuesday after a man in a suicide vest was "neutralized" by police following a minor explosion, Belgian media reports.
Police shot one person inside the train station after the suspect set off an explosive device, La Dernière Heure reports. The city's main square, the Grand Place, was subsequently evacuated "in a few seconds" as people fled in panic.
Witnesses say the suspect shouted "Allahu Akbar" before the explosion, according to the Het Laatste Nieuws tabloid.