Police Shoot, Kill Man Who Fired At Police Helicopter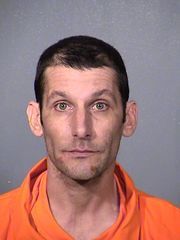 Phoenix Police shot and killed a man Sunday who fired his rifle at a police helicopter and then at officers on the ground.
Nicholas Johnston, 47, was shot by officers in the front yard of a home near Cave Creek Road and Desert Willow Parkway at about 10 a.m.
Phoenix Police received a call of domestic violence at the home where they encountered Johnston. He had been drinking and damaging property after an argument with his mother.
AZ Central reports that as officers arrived, they saw Johnston in the front yard who fired a random shot in the air, then another at a police helicopter. He then pointed the weapon at officers.
Officers returned fire, killing the suspect.
Officers were not hurt.