Police Officers' Spouses Terrorized With Threats Of Murder And Rape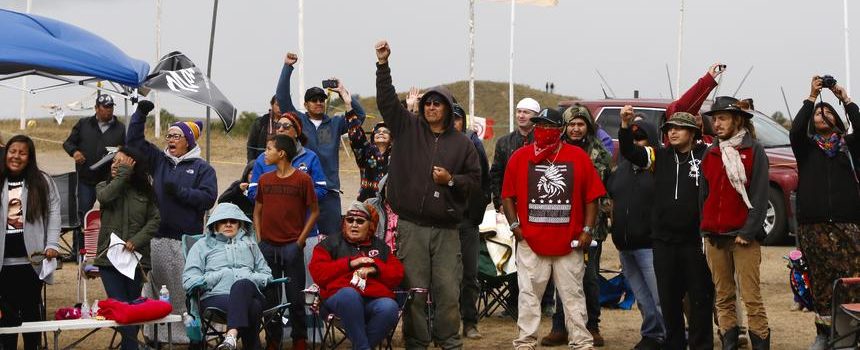 There reached a point when the Dakota Access protest became less about debating the merits of pipeline routes and more about mixing it up with cops.
The Washington Times reports that is when the danger spiked for officers and their families. While protesters were fueling worldwide outrage and fundraising over allegations of police brutality, an aggressive cohort of agitators was terrorizing the families of law-enforcement officers with threats of death, rape and arson.
"There were threats made to us, mostly that they were going to come burn down our houses or rape us while our husbands were gone," said Allison Engelstad, who's married to Jon Engelstad, a sheriff's deputy in Morton County, North Dakota.
She had good reason to fear that protesters knew where they lived. The North Dakota State and Local Intelligence Center compiled a 41-page document of social media posts with threats along with photos, names, addresses and contact information for officers involved with the protest.
"Every one of these cops has familys [sic] … Make there [sic] family pay," read one Facebook post.
A live video feed taken from a January protest on the Backwater Bridge includes the voice of an activist shouting, "We're going to gang-rape," "Watch your family," and "We're going to kill your daughters, your mothers, your fathers, your grandparents, even you!"
Figures released March 1 by law enforcement showed that 661 of the 709 arrests involved out-of-state protesters. Of those arrested, 227 had a total of 1,503 previous citations and charges, including domestic violence, child abuse, robbery, burglary, drug possession and driving under the influence.