Police Officers Among Those Killed, Injured In Las Vegas Shooting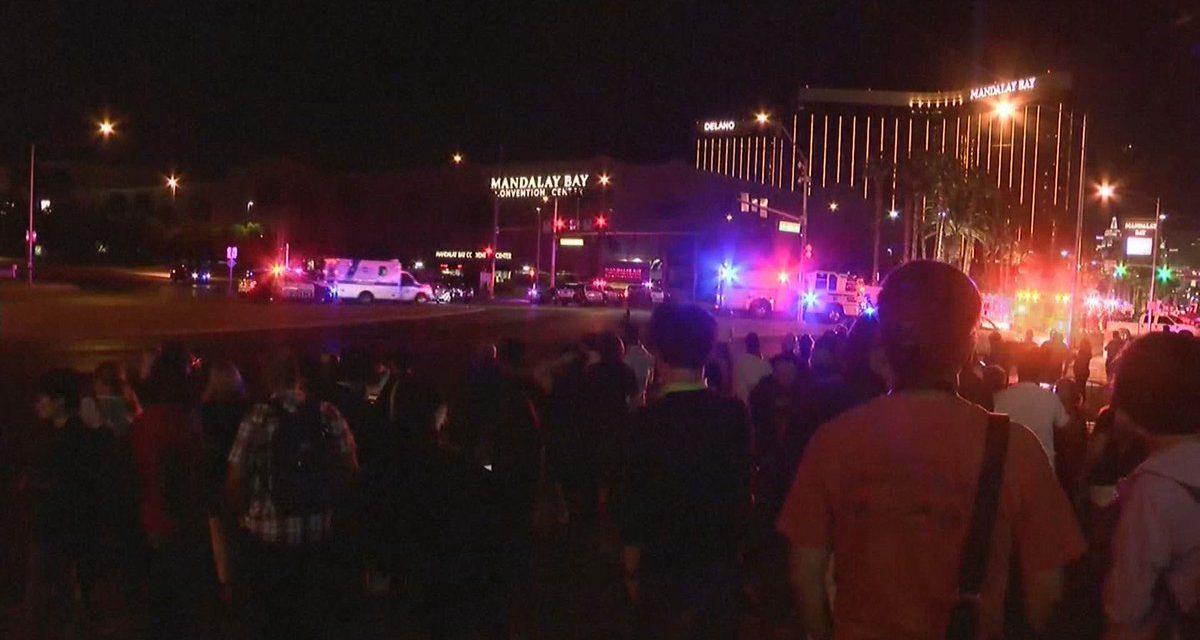 Photo Courtesy: @KARE11/Twitter
---
Multiple police officers, both on and off duty, were among those killed or injured after a gunman opened fire Sunday night at a country music festival opposite the Mandalay Bay Resort and Casino on the Las Vegas Strip, officials said.
One local off-duty officer died, while two others who were on duty were wounded by gunfire, said Clark County Sheriff Joe Lombardo. Of the two wounded, one is stable after surgery and the other sustained minor injuries, he said.
"It's a devastating time," Lombardo said.
The Los Angeles Times reports that many off-duty police officers from Los Angeles, Orange County, Bakersfield and other agencies traveled to Vegas for the show.
One Orange County sheriff's deputy was severely wounded by gunshot wounds to the abdomen and thigh, according to the Assn. of Orange County Deputy Sheriffs. The wives of two deputies were also reported wounded in the attack. A Bakersfield officer was wounded in the gunfire and was taken to a hospital for treatment, said Bakersfield Police Lt. Jeff Burdick.
They were expected to survive.
An off-duty LAPD officer was also wounded in the shooting — struck in the leg, a department spokeswoman confirmed. The officer, who is assigned to the LAPD's Foothill Division, was listed in stable condition.The Los Angeles County Sheriff's Department also confirmed that off-duty personnel were at the festival, and that two were hit by gunfire. Both were transported to a local hospital, where one remains in critical condition and the other is listed in stable condition, authorities said.
None of the officers were identified.
As of this writing, the shooting has claimed the lives of more than 50 people and left at least 406 others injured.