Police Officer Suspended After Calling Obama A 'Gorilla'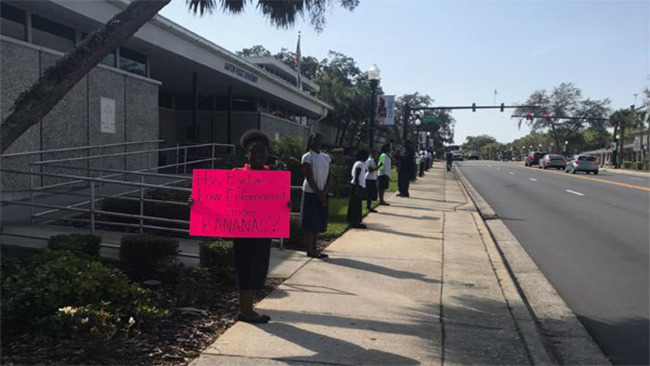 Photo Courtesy:  NBC4I
One day after State Attorney Brian Haas removed a Bartow (FL) Police Officer as a state witness, the officer has been placed on paid leave.
The Bartow Police Department released the following statement:
"In response to the letter received from the State Attorney's Office regarding Officer Christina Arribas, Chief Joe Hall has placed Officer Arribas on Administrative Leave, with pay, and a notice of pre-disciplinary action is forthcoming.  Given the Chief's role in the disciplinary process, it would be inappropriate for him to comment further at this time.  Future requests for records not yet generated regarding this matter may be made to the Police Department's records custodian."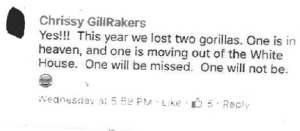 On Thursday, a group of protesters lined the sidewalk outside of the Bartow Police Department to demand her firing.
In November, a citizen complained to the Bartow Police Department about a post originating from Arribas' personal Facebook page, in which she goes by the name Chrissy GillRakers.
The post read "Yes!!! This year we lost two gorillas. One is in heaven, and one is moving out of the White House. One will be missed. One will not be."
"It made me question this kind of person on the streets. How are they dealing with blacks?" Pastor Clayton Cowart said.
He organized a protest with dozens of people outside of the Bartow Police Department, calling for Arribas to be fired.
One by one, protesters delivered piles of bananas at the front desk for Chief Joe Hall and Officer Arribas.
Arribas has been with the department for ten years. She is currently a patrol and training officer.