Police Officer Shot, Suspect Dead In Shootout Broadcast On Facebook Live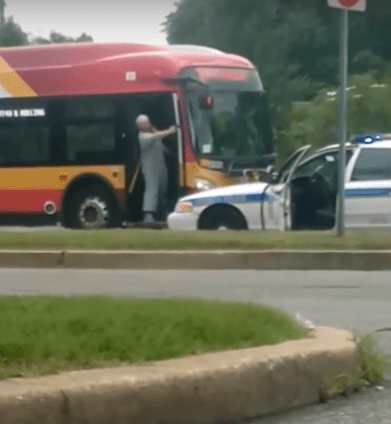 [vc_row][vc_column][vc_video link="https://youtu.be/L-LSPdFwZ34″][vc_column_text]
A suspect is dead and an officer and a bystander have been injured in a shooting that was broadcast on Facebook from a Baltimore suburb.
Baltimore County Police were called around 2:50 p.m. Wednesday about an armed robbery at the Logan Village Shopping Center in Dundalk, Maryland.
The armed robbery suspect got on a MTA bus in the area.  Police surrounded the bus and tried to apprehend the suspect before a shootout happened.
The shooting was broadcast on Facebook Live by a man who was watching nearby.
Police said the suspect died at the scene.
The injured officer was shot in her leg and was taken to Shock Trauma in Baltimore in serious condition, police said. The wounded civilian has non-life-threatening injuries.
Read More[/vc_column_text][/vc_column][/vc_row][vc_row][vc_column][/vc_column][/vc_row]