Police Officer Shot By Officer While Being Attacked By Dog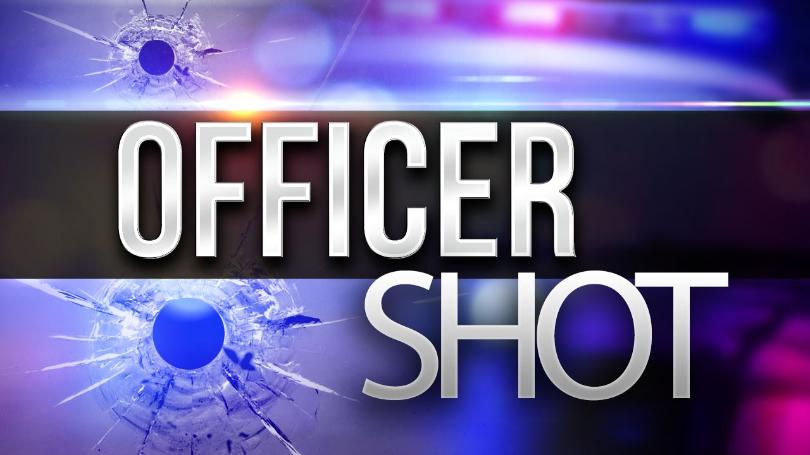 A police officer was shot in the foot by another officer while under attack by a dog Friday in Hazelwood (PA).
WTAE reports that Detectives were conducting a drug investigation on Tipton Street and were approaching the suspects when one detective was attacked by a dog, police said.
"One of the detectives was attacked by a dog, his partner came to his aid, and fired his weapon at the dog," said Lt. Victor Joseph. "But his partner was also struck in the foot by the gunfire."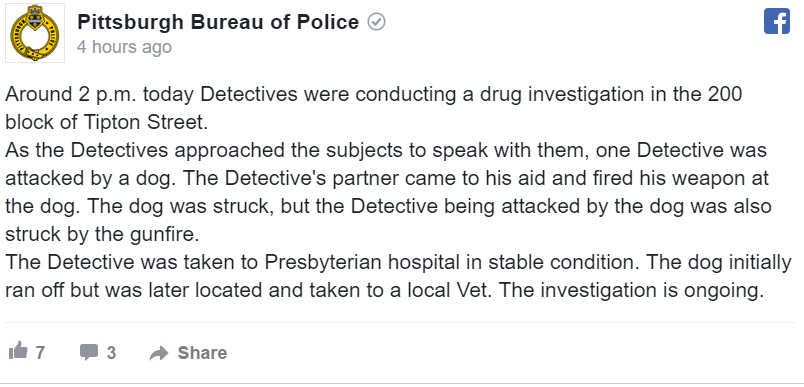 The injured detective was taken to UPMC Presbyterian and was reported to be in stable condition. He was released late Friday afternoon.
The dog ran away but was eventually found and taken to the Animal Rescue League for treatment.