Police K9 Shot During SWAT Standoff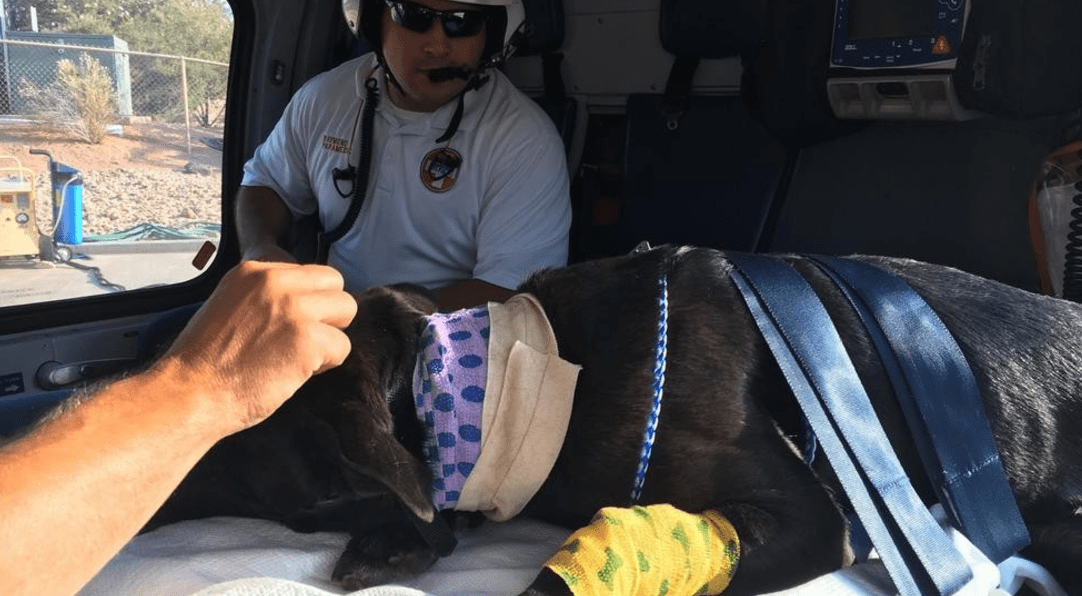 A Washington County (Utah) Sheriff K9, Tess, is in stable condition after being shot by a suspect during a SWAT standoff in St. George Tuesday.
At 9:56 p.m., police were dispatched to a disturbance.
While police were en route, the suspect is reported to have physically assaulted a citizen and stolen his truck with an assault rifle and ammunition in the vehicle.
Investigators believe the suspect abandoned the first stolen truck and allegedly stole a second truck. Officers spotted the second truck and initiated pursuit, but later ceased due to concerns for public safety.
Minutes later the truck was reported to have crashed into a residence where police responded and found the suspect sitting in the driver's seat of the truck.
KUTV reports that after 30 minutes of negotiations the suspect opened the truck door.  K-9 Officer Tess, a 7-year-old female Malinois, jumped into the cab, and the suspect almost immediately fired shots from a handgun, striking the K-9 in the head.
Officers fired their weapons at the suspect, striking him multiple times.
The suspect was taken into custody and transported to Dixie Regional Medical Center for surgery. His condition is unknown.
K-9 Tess is reported to be in stable condition at a Las Vegas veterinary clinic.