Police Investigate Claims That Officer Called BLM 'Domestic Terrorists'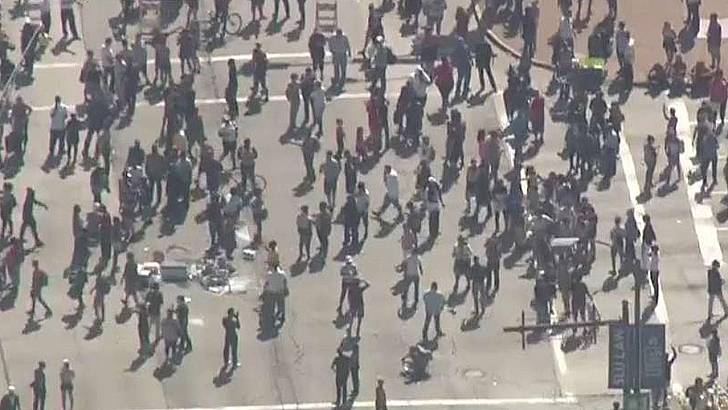 The St. Louis Metropolitan Police Department is investigating reports that one of its officers posted a meme on Facebook that referred to Black Lives Matter protesters as "domestic terrorists."
Lisa Clancy, a participant in the protests, said a St. Louis Metropolitan Police Department officer posted the meme in the comments section of a Facebook post she wrote on Saturday.
Clancy alleged that the officer commented on her original post with a photo from a Black Lives Matter rally with "the Klan with a tan" and "domestic terrorists" superimposed on it.
The controversial comment has since been deleted.
More than a thousand peaceful demonstrators carrying "Black Lives Matter" signs and ones that read "No Justice, No Profits" took to the streets in St. Louis last week after St. Louis Circuit Judge Timothy Wilson found Jason Stockley, 36, not guilty of first-degree murder and armed criminal action.
Approximately160 people have been arrested since the demonstrations began on Friday.