Sand Springs (OK) Police Chief Mike Carter had no idea that a fun morning Facebook post would become the most read and shared post they had ever had.
"It was an idea I thought would be fun to do and I had no idea we would get so many to interact with us in a positive fashion," Carter told us in an exclusive interview.
The post, titled, "SSPD DOs and DON'Ts for today's eclipse event" listed eight items for their citizens.  Some were serious and some were fun.  The result were shares and visits to their Facebook page from around the globe.
"Y'all are so awesome! Thanks for the laugh!!!……Way to go Officers, I applaud your sense of humor in times like this. Be safe, we have your 6" were just some of the over 100 comments the post had gathered at the time of this writing.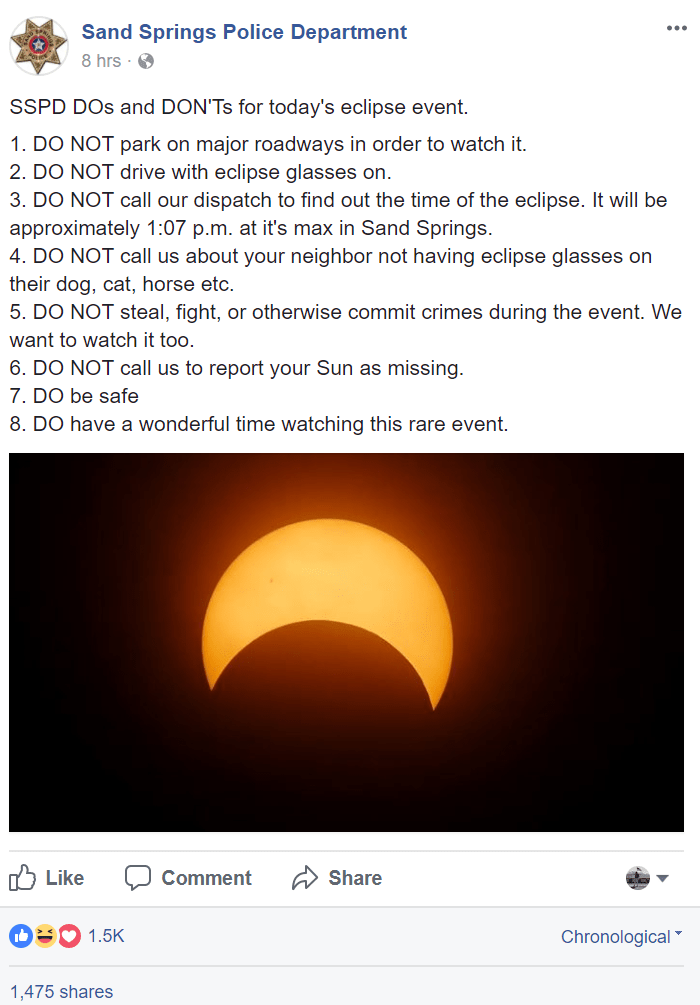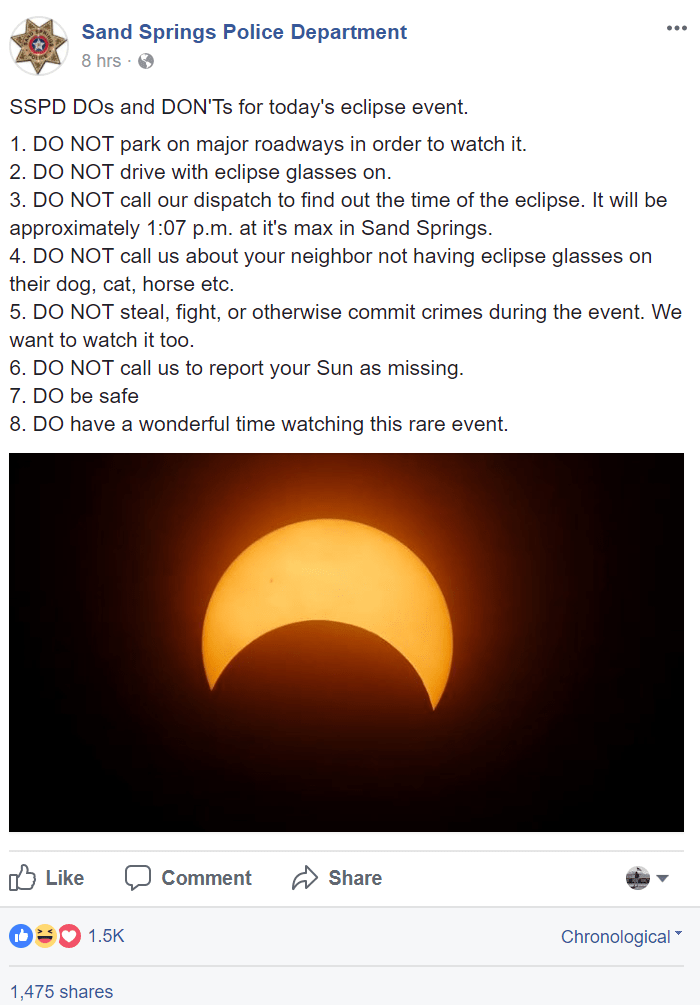 The end result is exactly what Carter was hoping for.  "Not everything has to be so serious.  Just for a few moments, we wanted others to just have fun and enjoy part of their day."
Congratulations Chief, "Mission Accomplished!"
Law Officer is the only major law enforcement publication and website owned and operated by law enforcement. This unique facet makes Law Officer much more than just a publishing company but is a true advocate for the profession.