Police Department Asks Honor Guard To Relocate 21-Gun Salute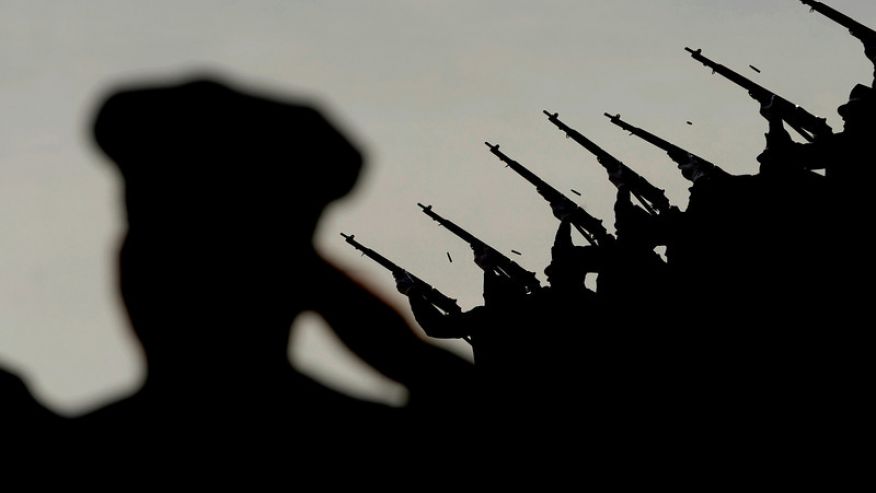 Concerned citizens and veterans packed City Hall in Beloit, Wisconsin Monday night to contest the Beloit Police Department's decision to ask the Honor Guard to forgo the traditional 21 gun salute before a veteran's burial. BPD cited an often-overlooked ordinance during the veteran's funeral on Presidents Day. Police Chief David Zibolski claims the sound of weapons being fired in residential, or high-traffic areas, could cause concerns over public safety.
American Military News reports that the department argues that drivers heading down a busy street or through a busy intersection could cause an accident if startled by firearms that are discharged as part of the salute. They also argue that gunfire inside of residential areas could be a public safety concern and disruptive to residents in areas surrounding popular churches and funeral homes.
The longest-tenured members of the group have been carrying out honor guard duties since 1968. They state that this is the first time they were ever asked to forgo the salute. Police ordered the service be moved away from the church to an area across the street.
Police Chief Zibolski defended the department's actions, saying the current ordinance prohibits the firing of any weapon within city limits. He went on to say that conducting the honorary firings in some city areas could stand as a possible risk to the general peace of a neighborhood.
Veterans and citizens both voiced their displeasure with Zibolski's defense.
City Council President Dave Luebke publicly voiced his support for the veterans and their traditions. He said the city will continue to honor veterans in Beloit, and went on to promise that the 21-volley salute would not be hindered from local cemeteries.