Police Chief Responds To Brutality Complaints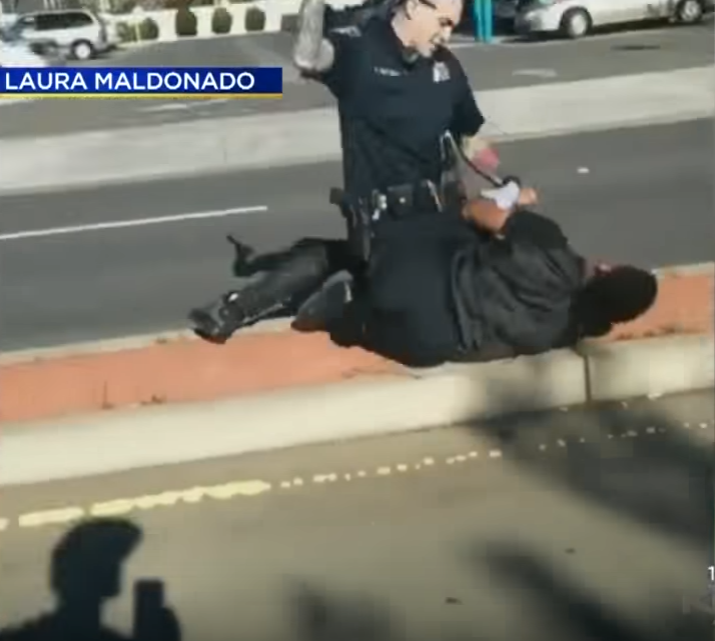 Vallejo (CA) Police Chief Andrew Bidou is responding to claims of police brutality following an arrest that was captured on video by witnesses.
The video is difficult to watch and it's caused concern among lots of residents.
As we previously pointed out, just because force "looks bad" by the untrained observer, that is not proof that it is wrong.
Vallejo Police Chief Andrew Bidou released a short statement on Monday that reads:
"It is important to note that the Vallejo Police Department reviews every instance of use of force by our officers. We are aware of the attention this particular incident has gained and therefore I have ordered a full and complete investigation to be conducted. I have complete confidence in our Internal Affairs Division and our use of force experts who will conduct this investigation. Upon completion, I will thoroughly review the entire investigation and personally make a final determination. I ask for your continued patience as proceed through this process."
According to police, officers were called to the Valero gas station because 23-year-old Vacaville resident Dejuan Hall was frightening employees.
The owner of the station said that the man was trying to buy a Greyhound bus ticket to Sacramento. When his credit card was declined, the owner says the man lost his temper and began pointing his fingers at employees like he had a gun while shouting, "I'm God, I'm God."
In the video, the man is heard shouting the same thing.
Nathan Mendes is the co-founder of the Law Enforcement Combative Course taught across the country.  He told us that based on what he sees from the video, "the officer used a reasonable amount of force to gain control of the suspect.  The use of striking as a means of distracting the suspect and gaining compliance through pain is consistent with modern police training.  The officer also utilized top control of the suspect to prevent him from escaping and risking both parties from being struck by a passing vehicle.  In this instance, compliance must be gained quickly to prevent further injury to either party."
The officer remains on duty while the investigation of this incident continues and for that we applaud the chief.  Many police use of force experts, including our own, have weighed in on the situation and there is nothing to indicate that the officer did anything wrong.  Of course there is extreme political pressure to the contrary, but we say let the facts come out in a complete investigation.  From what we have seen, we are completely confident that those facts will show that this officer did everything that he could to take a suspect into custody with the most appropriate force that caused the least amount of injury.
The suspect was booked on suspicion of being under the influence of a controlled substance, resisting arrest, resisting or threatening an officer with force, and a probation violation.