Police Chief And Captain Accused Of Burglary Of Officer's Home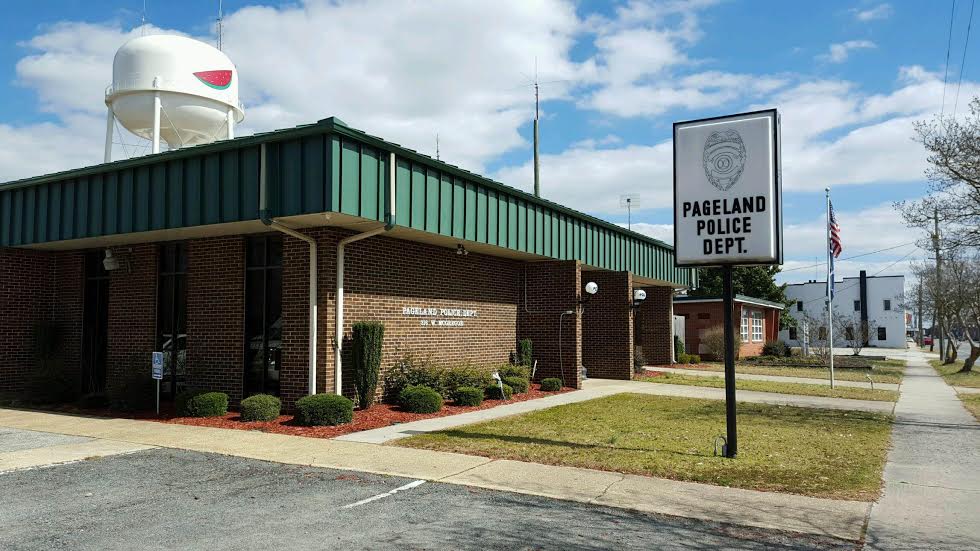 The Pageland (SC) police chief as well as a captain, have been named subjects in an investigation into a burglary at a fellow officer's home.
Chief Greg Greenlee and Captain Dean Short of the Pageland Police Department are accused by fellow officer Brandon Roberts of breaking into his home, intimidating him and threatening him, reportedly in order to reprimand the officer for missing work.
The South Carolina Law Enforcement Division is investigating the incident.
Roberts was reportedly supposed to go into work Monday night when the incident occurred, but instead was at a family function.
According to Roberts' recounting, after noticing he had missing several calls from Greenlee, he learned that the police chief was at his home, along with Short, waiting for him to get there.
When he arrived at the residence he found several items, including a family photo album, a hung cross, and a wedding cup, out of place or on the floor.
Roberts also noticed his police radio and utility belt were missing.
WCNC reports that that a report on the incident stated that Chief Greenlee and Captain Short, "chewed him out," and then gave back his missing gear. In the complaint, it also mentions that Greenlee asked Roberts to, "Write an essay on why he wants to be a Pageland Police Officer."