Person Shot By Accident At Police Funeral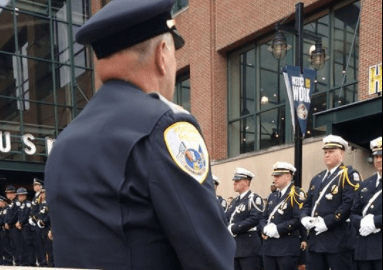 Photo Courtesy: @malachislemonade / Facebook
---
A police officer accidentally discharged a gun during the funeral for Southport (IN) police Lt. Aaron Allan, striking and injuring a woman.
Indianapolis Metropolitan Police Department dispatch said the woman, who is an officer with the Marion County Sheriff's Office, was grazed by the bullet on her right leg.
ABC6 reorts that the shot went off in the main seating area toward the end of the funeral inside Bankers Life Fieldhouse.
It is not yet known whether the gun that went off was the victim's gun or if it came from someone else.