Pennsylvania Deputy Killed In Crash, Driver Arrested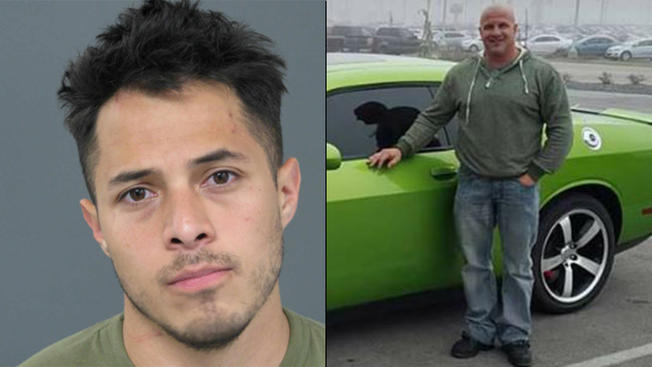 Photo:  Harry Burak (left) is accused in the crash that left Bucks county Sheriff's Office Deputy Keith Clymer dead.
---
The Bucks County (PA) Sheriff's Office is mourning the loss of one of their own, after a deputy was killed in a crash Tuesday night.
According to the department, Deputy Clymer was killed in a 2 vehicle crash on Route 313 around 8:30 p.m. Tuesday night.
Deputy Clymer had been with the Sheriff's Office since December of 2013, and was assigned to the Domestic Relations warrant team. Clymer also served as a self defense/defensive tactics instructor for the Sheriff's Office.
An investigation into the crash revealed that Clymer was riding a motorcycle when a driver in a pickup truck turned into his path.
Clymer's motorcycle struck the truck, and Clymer was pronounced dead at the scene.
Fox 29 reports that the driver of the truck has been identified as 27-year-old Harry Burak. Burak was charged with accidents involving death or bodily injury while not properly licensed, and with driving with a suspended license.