Patrol Car Raises Awareness for Autism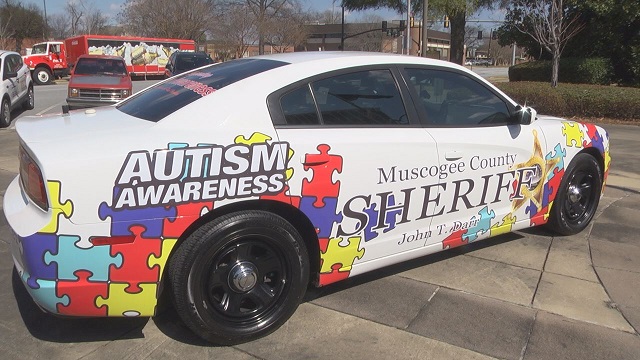 It's not sirens and lights on one Columbus patrol car that's catching people's attention, rather the bright puzzle pieces covering the car to raise awareness for a specific cause.
While it's not officially Autism Awareness until April, sheriff officials are asking for your help in keeping people with autism and other cognitive disorders safe, but using one of their patrol cars as a moving billboard.
"They've never seen a car like this before," said Muscogee County Sheriff's Deputy Chris Langston.
Coated in the iconic Autism Awareness puzzle pieces, Deputy Langston hits the streets of Columbus in his patrol car.
"A lot of people give me a lot of positive feedback, especially people who have family members that suffer from autism, so when they see me they really thank me for driving this particular car," said Langston.