The City of Westerville (OH) has confirmed that two police officer were killed Saturday while responding to a call in Westerville, the home of Ohio Governor John Kasich.
The city of Westerville confirmed on Twitter reports that the first officer was killed in "the line of duty"at 12:43 PM and followed up just an hour later that a second officer had died.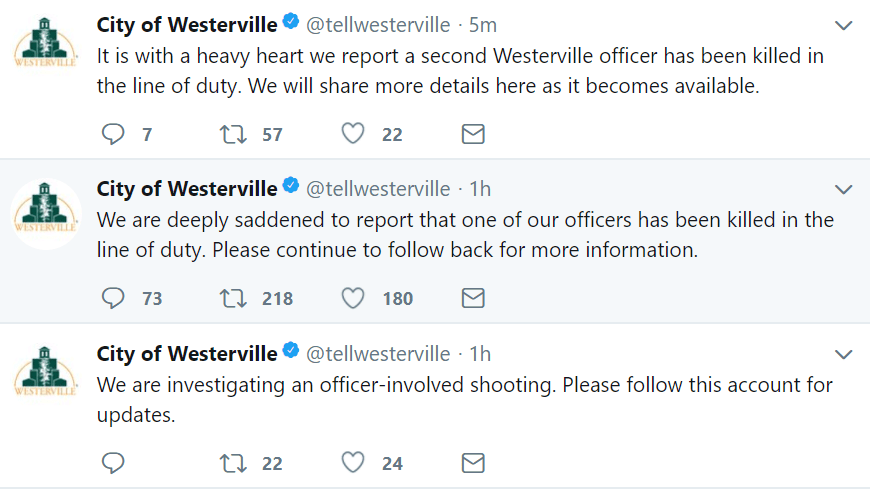 The Westerville Police Department has not immediately confirmed the officer's death but they announced a news conference at 3:30 PM.
Westerville police told Fox News the officers were "responding to a 911 hang-up call" when the shooting occurred. They did not confirm how many people were shot or their conditions.
FOX 28 Columbus reported a suspect is in custody. Our sources are saying that the suspect was shot but his condition is not yet known.
Law Officer is the only major law enforcement publication and website owned and operated by law enforcement. This unique facet makes Law Officer much more than just a publishing company but is a true advocate for the profession.