Wayne State Police Officer Dies From Gunshot Wound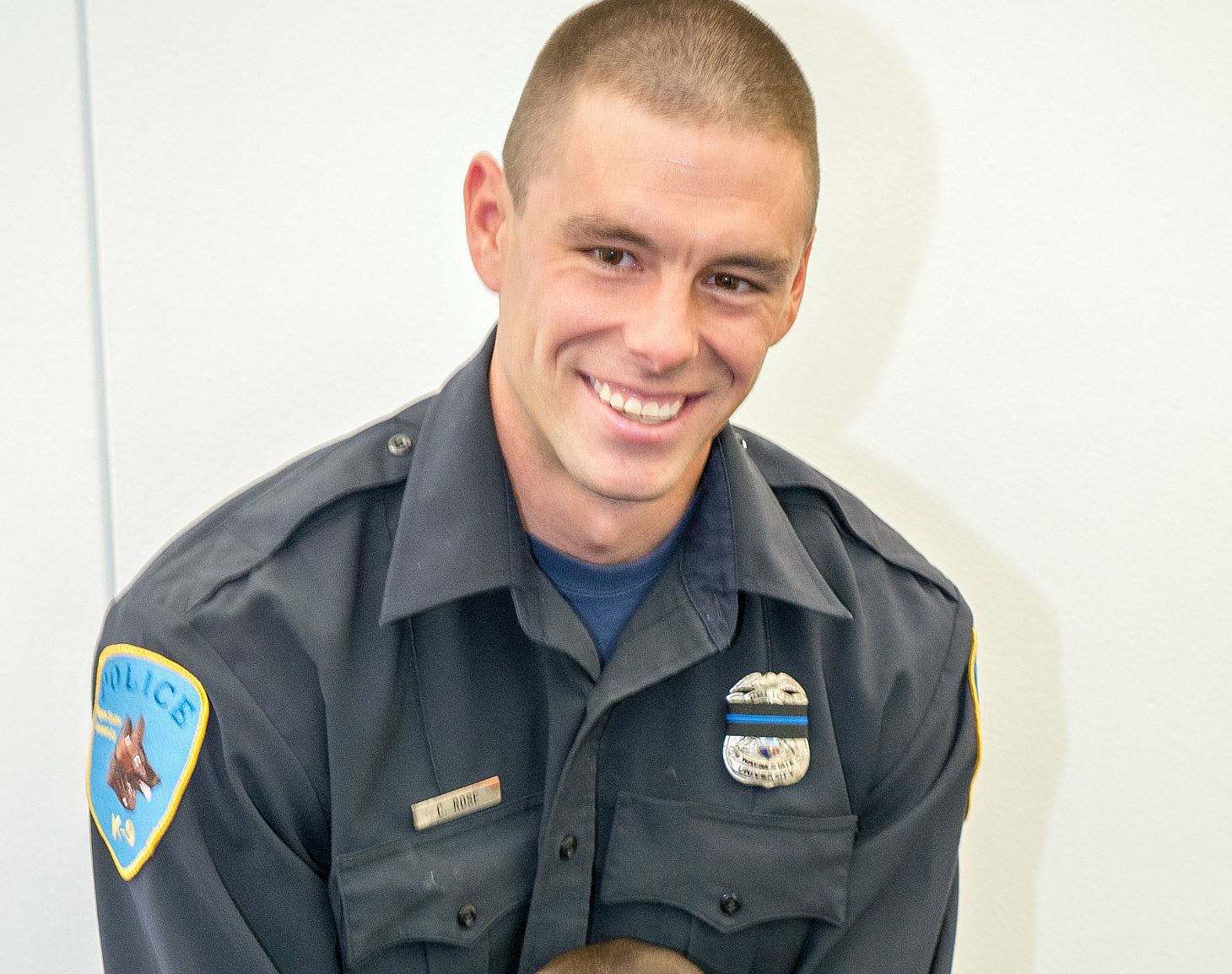 A Wayne State (MI) University police officer who was shot while on patrol near campus in Detroit has died, according to Wayne State Police Chief Anthony Holt.
Canine officer Collin Rose was surrounded by friends, family and more than 150 other police officers when he died  at 5:30 at Detroit Receiving Hospital. Rose had been on life support following surgery late last night.
[sc name="Article Mobile Ad" ]
The 29-year-old was investigating possible thefts of navigation systems from cars when he radioed that he was about to speak to someone on a bike. Rose was shot in the head during the stop at an area off campus where Wayne State Police Chief Holt says many students and some officers live.
Officers who arrived on the scene for backup found Rose injured on the ground. An officer immediately took Rose to the hospital, where he went into surgery. He pulled through surgery but remained in grave condition and was on a ventilator.
A person of interest Deangelo Davis was taken into custody a few hours after the shooting. Chief Holt says the man in custody is known to the department as a person with assault-type behaviors. Holt said Wednesday morning during the press conference that this man is indeed a suspect.
Rose was not shot with his own gun, and authorities have offered a $5,000 reward for information that leads to the crime weapon. Call 1-888-ATF-TIPS if you know anything.
Rose, originally from the Kalamazoo area, was a 5-year veteran and worked as a canine handler. Chief Anthony Holt said Rose is one of the best canine handlers not only in the state, but probably in the country.
Rose was engaged to be married in October of 2017, and was one credit shy of earning his master's degree in police administration.
Craig Floyd, the CEO of the National Law Enforcement Memorial Fund, asked for prayers for Colin earlier in a Facebook Post:
"Join me in sending thoughts and prayers to Wayne State University Police Officer Collin Rose, who was shot and critically injured on Tuesday. The shooter had plead guilty twice before to assaulting a police officer! In May, Collin Rose rode in the Police Unity Tour and proposed marriage to his then-girlfriend at the Memorial. He is to be married in early 2017. We're all pulling for you, Collin!"
Editor In Chief Travis Yates is outraged over this event.
"Most police officers are simply numb at the tragedies that become all too common but this is just too much.  Officer Collin Rose was everything that was good and right about this profession.  A young man pursuing his education with dreams of a family and giving back in so many ways and now the entire future for him and those around him is completely lost and personally, I'm tired of it.  I'm tired of all the cop haters and the politicians and the so called activists that couldn't touch the goodness of Collin even having any opinion in the world.  Yes, the coward Deangelo Davis murderd Collin but there are so many others that are playing a part in the violence and disdain that weak, cowardly individuals are showing towards the only group in this country standing between good and evil.  It is time that we all stand against it."