Watch Body Camera Footage Of Slain Oklahoma Deputy And Murder Suspect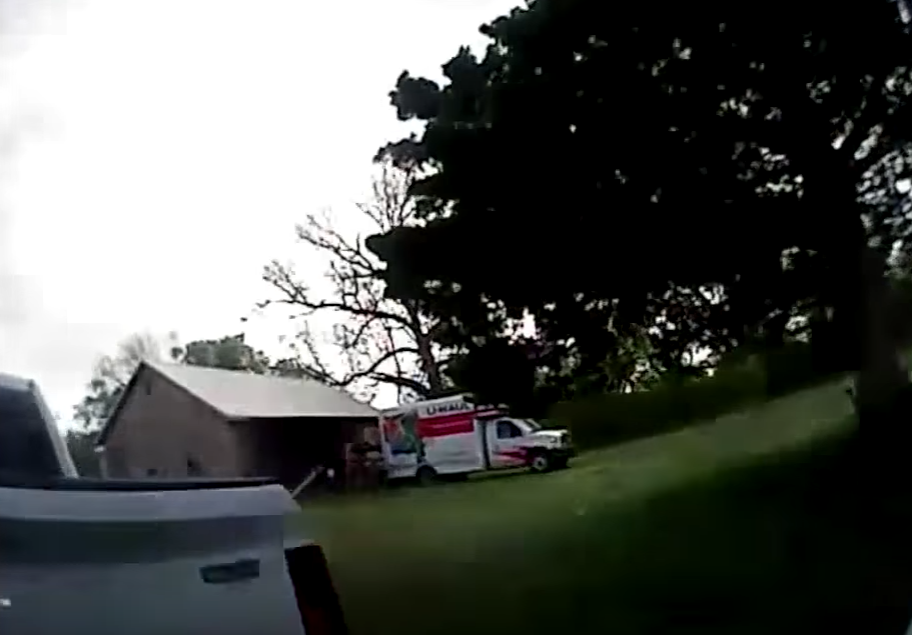 Authorities released the body camera footage showing the deadly altercation that took place between Logan County Sheriff's Deputy David Wade and Nathan Aaron LeForce.
The video shows the exchange between Wade and LeForce. Investigators say Wade was serving an eviction notice for someone else, when they say came outside the house, pulled a gun from his waistband and opened fire from about 20 to 40 feet away.
Wade, a military veteran, was struck at least three times, in the face and body. He was flown by medical helicopter from the scene to OU Medical Center in Oklahoma City where he died during surgery.
After an hours-long manhunt, LeForce was apprehended without incident.
The footage stops right before the shots are fired.