Two Corrections Officers Killed In Prisoner Escape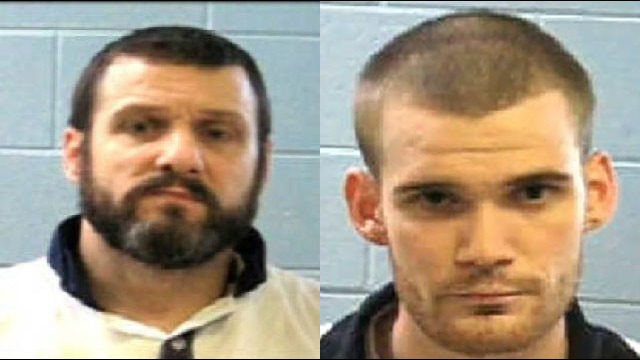 Two correctional officers were shot and killed by two inmates who escaped in Putnam County (GA).
According to the sheriff's office, "preliminary information from the field" indicates up to two correctional officers working a detail Tuesday morning in Putnam County were killed along GA 16 while transporting prisoners during a work detail.
Two prisoners are now being sought.
The inmates are identified as Ricky Dubose, 24, and Donnie Russell Rowe, 43.
Dubose is described as a white male, 6'1, 140 pounds. Rowe is described as a white male, 6'1, 181 pounds.
Both escaped inmates were convicted of assault and armed robbery and Rowe was serving life without parole.
According to the Georgia Department of Corrections, they stole a green 2004 Honda Civic, GA tag RBJ6601.