Two Agencies Mourn K-9 Deaths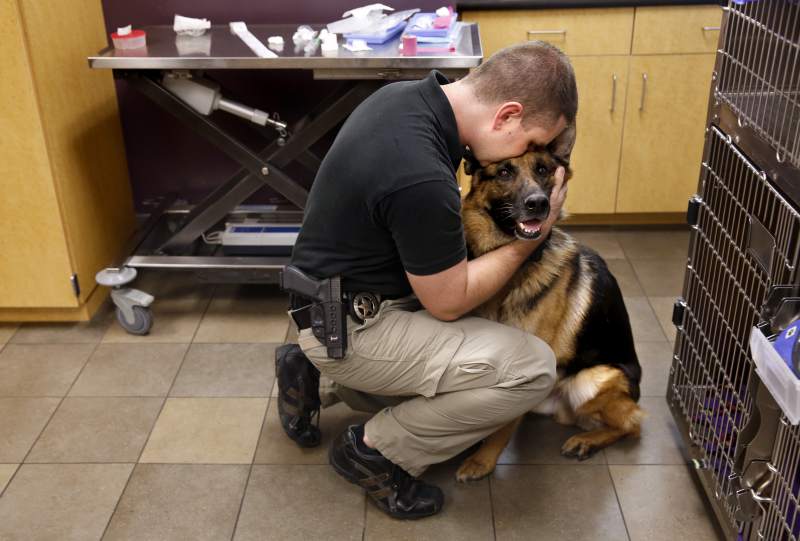 It's been a tough few days for two Sonoma County (CA) law enforcement agencies; each lost an integral part of their team.
Sebastopol Police Department K-9 Frank and Sonoma County Sheriff's Office K-9 Koogan both died this week.
Frank, a German shepherd, garnered massive public attention as he battled two bouts of lymphoma.
He worked alongside Sgt. Nick Belliveau as long as he could.
He died at about 6 p.m. Wednesday, a department release said. "Frank was beloved by many local schoolchildren. He calmed many potentially violent offenders by his presence alone. And he was effective at apprehending suspects," the release said.
Sonoma County Sheriff's K-9 Koogan was described as a "spirited" yellow Lab who was trained in narcotics detection.
Koogan worked and lived with his handler, Deputy Jon Watson, from 2004 to 2010, when he retired. During that time, he searched cars, jails, packages and schools.
In all, he helped seize countless firearms, more than 19 pounds of methamphetamine, 42 pounds of cocaine, 253 pounds of marijuana, eight pounds of heroin, and five pounds of psilocybin mushrooms, the Sonoma County Sheriff's Office said in a Facebook post.
"After Koogan retired to live with his family, he never lost his desire to go to work," the post said.