The Loss Of A Great Man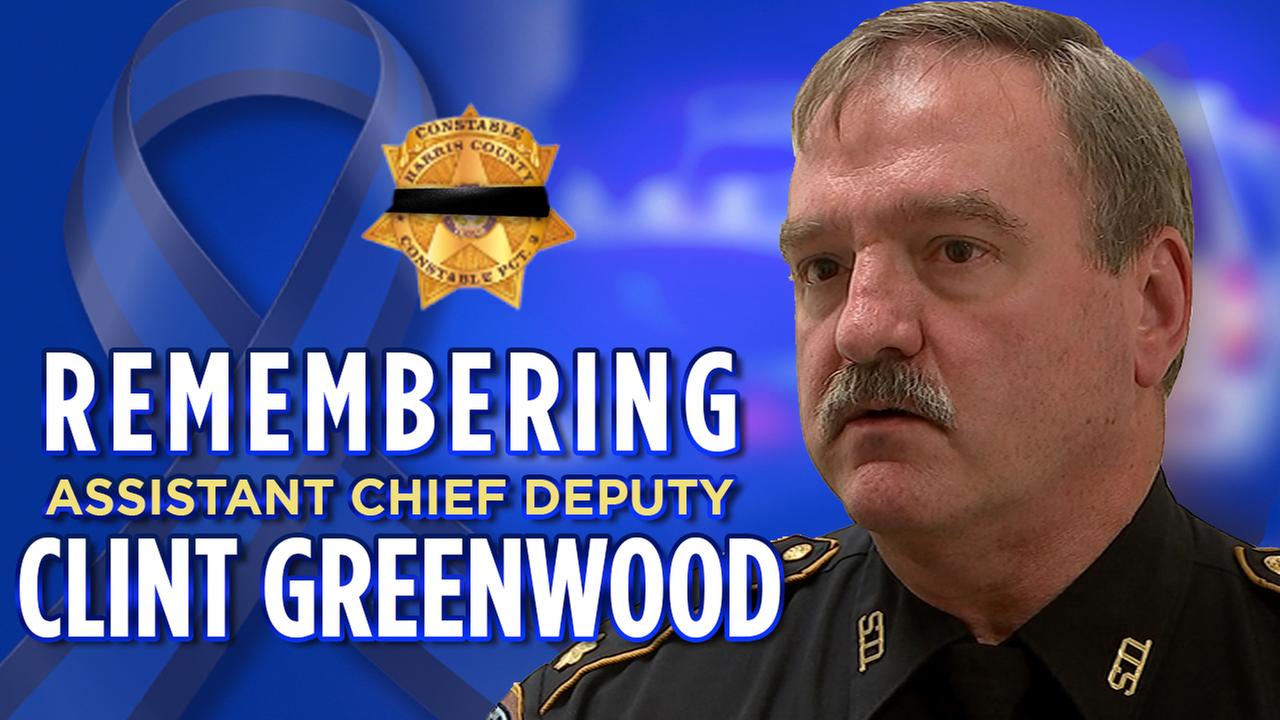 When a police officer dies there is rarely a shortage of good things to say about the hero behind the badge.
As a 24 year veteran in the business with ten years on the Honor Guard, I see that as a good thing but I also know there are those times when we rightly ignore some of the not so favorite things about someone after they are gone.
It is a natural thing and one that I believe we are correct on but it does sometimes diminish the definition of the truly great ones we have lost.
May there be no mistake.  The cowardly murder of Assistant Chief Deputy Constable Clint Greenwood was the loss of one of the greatest police officers of our generation.
With over three decades in law enforcement, Clint Greenwood built his reputation as a smart, dedicated professional with a great sense of humor.
He spent his life fighting crime with some of those years as a prosecutor with the Harris County District Attorney's office. He worked as a staff attorney for the Houston Police Patrolman's Union and he was three months into his job as the Harris County Assistant Chief Deputy Constable when he was targeted, ambushed and murdered this morning.
He spent the last few years of his career battling corruption and sent an e-mail last week fearing for his life based on one of those corruption cases.
Brian Hoffner is a police officer, trainer, expert witness and owner of Hoffner LTD.  He said it best on Facebook today:
"Clint was a hell of a guy, not just a cop and an attorney, but a shooter and a friend. Back in the 1980's we would shoot IPSC style for hours, and hours, at the Old Range under the Rusk Street Bridge. Me and the fellas, Donald Saathoff, Jack JL Green, John Pohlman, Kieth Hedman, Tom M'cabe, Brent Ashby, and Clint. We were some shootin Sons of Bitches. Whoever got him must have ambushed him like a coward. If you are reading this coward, come see me. Your days are numbered."
I have no doubt in my mind that the coward that did this to Clint has it coming and it will be Texas style.  Either at the hands of a crime fighter or through lethal injection.  I suppose it will be the coward's choice on how he goes out but as we move forward from this tragic day, we also have a choice.
May we choose to honor Clint Greenwood by living our life and spending our career just like he did.  Clint was a man of truth, justice and he defended the weak by displaying these noble strengths.
My thoughts and prayers are with his wife and children and my resolve to live like Clint did will remain with me forever.