Texas DPS Trooper Critically Injured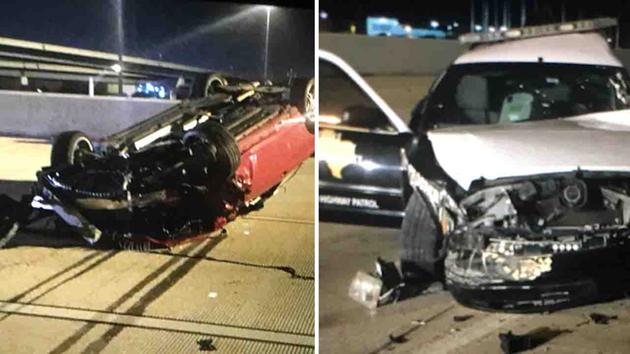 Trooper Chad Blackburn was parked on the right shoulder of the southbound lanes of the Gulf freeway when his car was hit from behind.
Trooper Blackburn has injuries to his spine and his spleen. He is reportedly out of surgery but remains in critical condition.
The woman who was driving the red Mercedes was taken to the hospital to have her blood drawn. She is suspected of drunk driving.
"A red Mercedes-Benz was traveling at a high rate of speed tried to attempt a lane change to the right on the outside and ran into the back of the state trooper," said DPS Sgt. Richard Standifer.