Tacoma Officer Murdered At Domestic Violence Call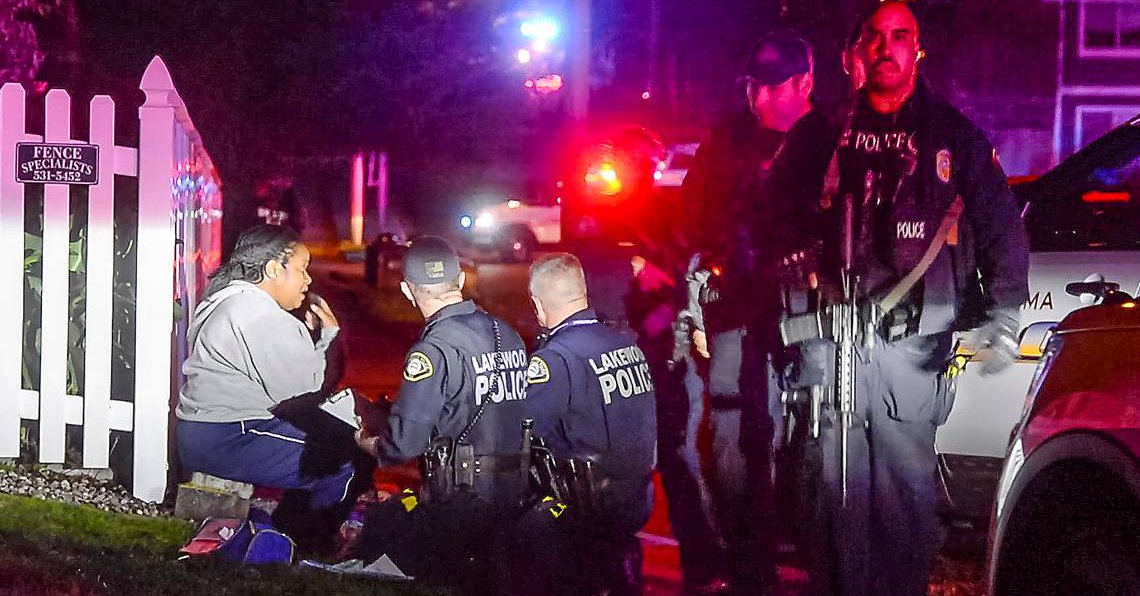 Photo Credit:  The News Tribune
A Tacoma (WA) Police Department officer has died from being shot several times Wednesday night when responding to a domestic violence call.
Upon arrival, one of the officers was shot several times with a rifle.  Other officers were able to extract the critically wounded officer from the residence and transported to the hospital.
The unidentified officer died at Tacoma General Hospital.  The death was announced just after 9 pm.
It marks the 21st line of duty death in November with 12 being from gunfire.
Tacoma Officer Loretta Cool confirms that the suspect had fired his weapon several times, possibly at helicopter.
At the time of this report, the suspect was not in custody with some reports saying he is barricaded in a residence and others saying he fled from the scene.  One news agency called the search for the suspect a "volatile" situation.