Delaware State Trooper Killed, Suspect Barricaded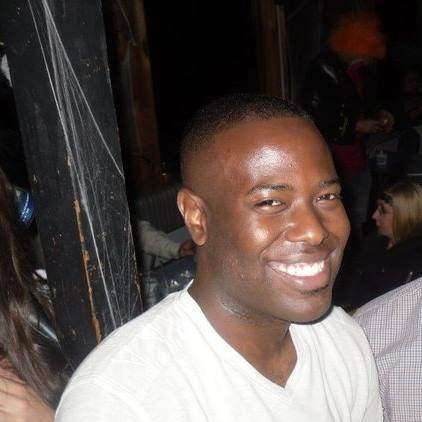 [vc_row][vc_column][vc_column_text]Photo:  Cpl. Stephen Ballard was a 8.5 year veteran.
---
A Delaware State Trooper was gunned down in the parking lot of a Bear Wawa shortly after noon on Wednesday and a suspect in the officer's killing remains barricaded in a home north of Middletown, said Nathaniel McQueen Jr., superintendent of State Police.
The Trooper was identified as 32-year-old Cpl./1 Stephen J. Ballard. Officials say he was an 8.5 year veteran of the Delaware State Police and was assigned to patrol at Troop 2, Glasgow.
Police say the trooper noticed a suspicious vehicle with two suspects inside.
The trooper approached the suspects, and a struggle ensued. One of them got out of the vehicle, and shot the trooper multiple times.
"This is a sad day for our state and Delaware State Police family," McQueen said. "We ask that you keep the trooper's family and the members of the Delaware State Police family in your prayers.
Dozens of police have converged on a home on the 500 block of St. Michaels Drive in the Brick Mill Farm development, north of Middletown, where a suspect is reportedly barricaded, according to state police spokesman Sgt. Richard Bratz.
"A male suspect has refused orders to surrender and continues to fire rounds at police officers," Bratz said.
Four ambulances are on the scene.
This is an active scene and we are being told that the suspect is continuing to fire shots at law enforcement.
The Wawa has been closed and will remain closed until Saturday. The store released the following statement:
"We are deeply saddened by the tragic situation that occurred in the parking lot of our Bear, Delaware store today. Our hearts are broken and our thoughts and prayers are with the officer's family and the entire Delaware State Police community during this difficult time. Out of respect to the officer, our associates and all those affected, the store will remain closed until Saturday. We will continue to do everything we can to help."[/vc_column_text][/vc_column][/vc_row][vc_row][vc_column][vc_raw_html]JTNDaWZyYW1lJTIwc3JjJTNEJTIyaHR0cHMlM0ElMkYlMkZ3d3cuZmFjZWJvb2suY29tJTJGcGx1Z2lucyUyRnZpZGVvLnBocCUzRmhyZWYlM0RodHRwcyUyNTNBJTI1MkYlMjUyRnd3dy5mYWNlYm9vay5jb20lMjUyRjZhYmNBY3Rpb25OZXdzJTI1MkZ2aWRlb3MlMjUyRjEwMTU0NjI3MzQ2OTUxMzc4JTI1MkYlMjZzaG93X3RleHQlM0QwJTI2d2lkdGglM0Q1NjAlMjIlMjB3aWR0aCUzRCUyMjU2MCUyMiUyMGhlaWdodCUzRCUyMjMxNSUyMiUyMHN0eWxlJTNEJTIyYm9yZGVyJTNBbm9uZSUzQm92ZXJmbG93JTNBaGlkZGVuJTIyJTIwc2Nyb2xsaW5nJTNEJTIybm8lMjIlMjBmcmFtZWJvcmRlciUzRCUyMjAlMjIlMjBhbGxvd1RyYW5zcGFyZW5jeSUzRCUyMnRydWUlMjIlMjBhbGxvd0Z1bGxTY3JlZW4lM0QlMjJ0cnVlJTIyJTNFJTNDJTJGaWZyYW1lJTNF[/vc_raw_html][/vc_column][/vc_row]