Slain Orlando Police Officer Was 17-Year Veteran, Mother Of 2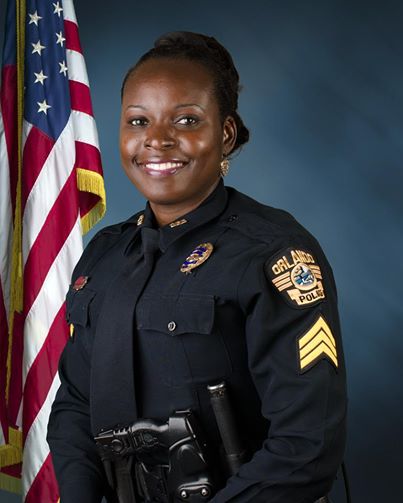 An Orlando police officer shot three times Monday outside a Pine Hills-area Walmart, has died, the Orlando Police Department said.
The officer, Master Sgt. Debra Clayton, was carried out from Orlando Regional Medical Center in a flag-draped coffin and was driven from the hospital accompanied by a police escort.
[sc name="Article Mobile Ad" ]
According to the Orange County Sheriff's Office, the man believed to have shot Clayton, Markeith Loyd, is also wanted in connection with the shooting death of his pregnant ex-girlfriend.
According to a witness at the scene, the 17-year veteran of the Orlando Police Department was shot numerous times Monday morning by a man wearing a security uniform.
Dozens of police vehicles descended on the area around the intersection of Pine Hills Road and North Lane, just south of Royal Oaks and Pineview apartments on a report of an officer-involved shooting.
"(The shooter) was an average looking dude, he walked by me, had a security vest and everything," witness James Herman told Channel 9. "I was walking down the sidewalk, right past the officer, and I heard her tell him to stop, or whatever, and he shot her. He shot her down.
"He took off running. It's unreal."
He said the man continued to shoot behind him as he was running from the scene.
Clayton, a mother of two, was hit three times, officials said.