Project Endure To Honor Fallen Officers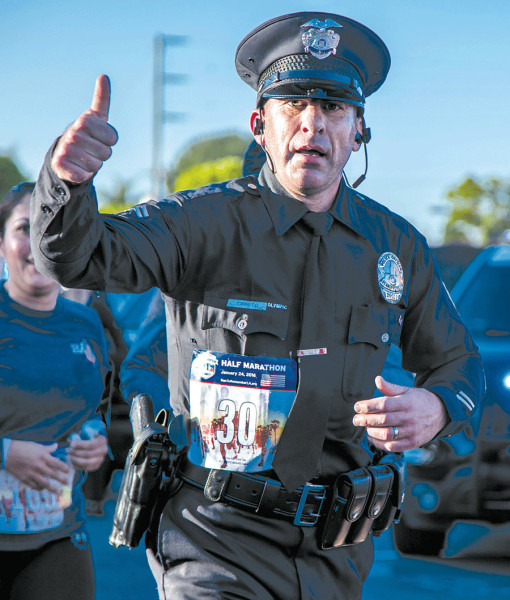 This November through December Los Angeles Police Officer Joe Cirrito will put on his full Class-A uniform and run from Los Angeles to Sacramento which is a 400 mile distance.
PROJECT ENDURE, which looks to raise money for those officers who have given the ultimate sacrifice, and the families they leave behind.  The money will go to the LAPD Memorial Wall and to Concerns of Police Survivors (COPS).
This is not the first time that Joe has ran in uniform, completing a half and full marathon in uniform in the past for fundraising but this is likely the most difficult task he has attempted.
This run will also need support from the greater law enforcement family! If you can give any type of donation, monetary or otherwise, Officer Cirrito can use all the help he can get!
You can donate to this great cause here.