Ohio Police K9 Shot During Pursuit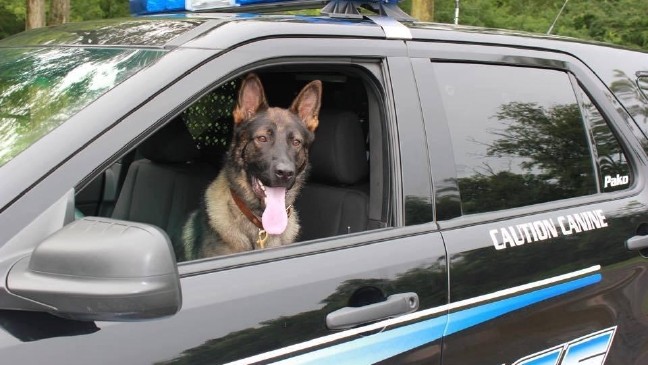 WCPO reports that A police dog and a male suspect were shot early Friday morning during a car pursuit involving two suspects in Springfield Township (OH). Both are expected to survive.
Springdale Police tried to stop a vehicle in the area of Springfield Pike and Glensprings Drive early Friday morning. A pursuit ensued until tire deflation devices were used and one of the the suspects stopped the car and ran.
Police K-9 Pako gave chase. The man fired a gun at Pako, striking the dog in the shoulder, before he turned the gun toward officers. Police then fired at the suspect.
The man is expected to survive after being taken to the University of Cincinnati Medical Center. Police said Pako is also expected to be OK, even though he had not yet received the canine body armor scheduled to arrive soon.
The female suspect was arrested but not hurt during the incident.