Ohio Police Memorial Vandalized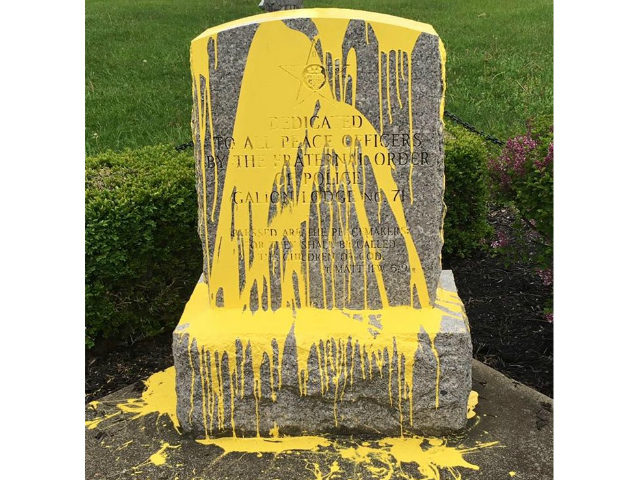 A police memorial in Galion (OH) was vandalized just prior to Police Week.
The memorial was built by the Galion Fraternal Order of Police Lodge 71 and sits in a city park in the Ohio town.
The memorial was splattered with a latex-based yellow paint the day before National Peace Officers Memorial Day, city officials report.
Galion Police Lt. Marc Rodriguez said the vandalism is a "sickening and disrespectful thing" and noted that his fellow officers are very upset over the incident.
After the incident was reported on the Morrow County Sheriffs Office Facebook page, a tipster said the paint was similar to that used by a local business. Police are following up on the lead.
The vandalism of this Ohio Memorial was preceded with damage done to the Denver Police Memorial, Hawaii Police Memorial and a Memorial at Dartmouth University.