NC Police Officer Shot, In Critical Condition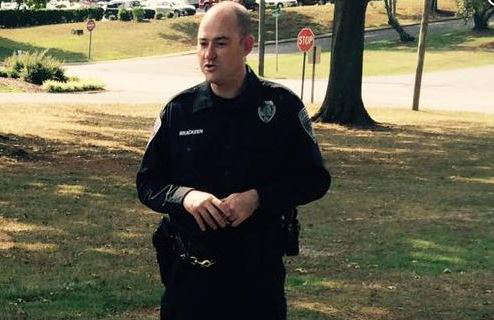 Photo Courtesy:  WBTV
A Shelby (NC) police officer is in critical condition after getting shot while looking for a suspect wanted on outstanding warrants Saturday morning.
Officer Tim Brackeen, 38, was in the area of Parkview Street just after 12:20 a.m. searching for a suspect when he was shot. Officers also in the area heard shots fired and then found that Brackeen had been shot and injured.
Police said the investigation is in its early stages and details about what happened are not complete. The State Bureau of Investigation is assisting with the investigation into the shooting.
Officer Brackeen was taken to Cleveland Regional Medical Center and then taken to Carolinas Medical Center for treatment. His condition at this time is stable but critical.
The officer has been with the Shelby Police Department since July 2004 and is currently assigned as a K-9 Officer.