Montana Deputy Killed During Traffic Stop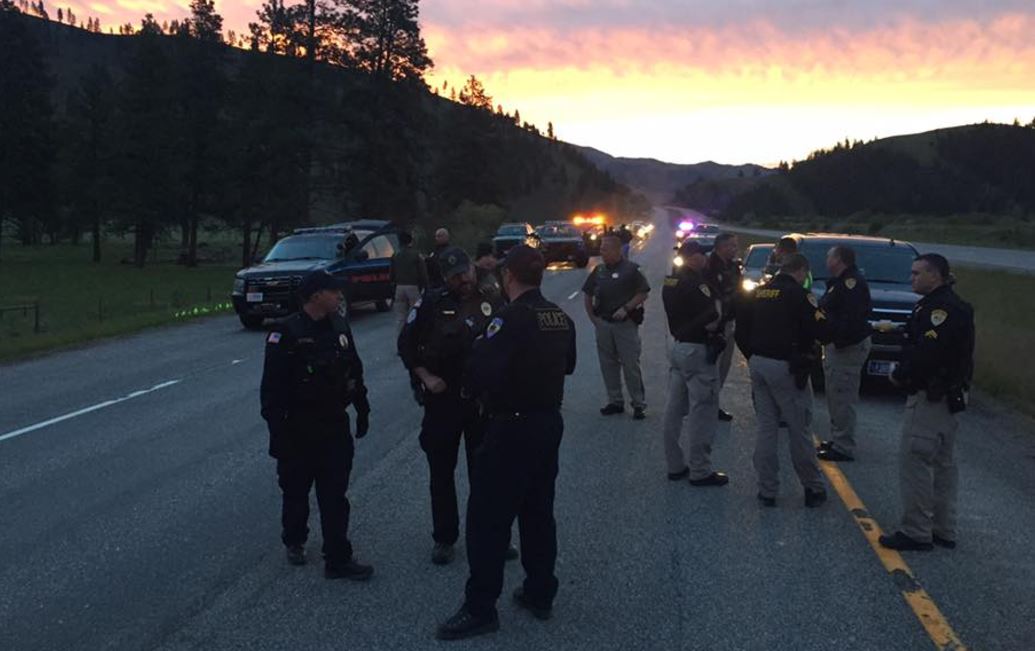 Photo Courtesy:  Missoula County Sheriff's Office
---
A Broadwater County (MT) sheriff's deputy was shot and killed during a traffic stop early Tuesday morning near Three Forks, on MT 287, south of Interstate 90.
Two men, one from Gallatin County, were later apprehended by Butte Silver-Bow sheriff's's deputies and are in custody in Missoula County.
According to law enforcement, the deputy had pulled a vehicle over in what's described as a "routine stop"  at approximately 3 a.m. He had called the incident into dispatchers, but then never called back.
A Gallatin County deputy then responded and found the deputy dead.
A BOLO alert was issued statewide and eventually a Montana Highway Patrol trooper spotted the vehicle near Anaconda.
A pursuit began westbound on I-90. The vehicle was spike striped at mile marker 162 in Powell County but was able to continue on I-90.
Missoula County law enforcement officers were getting updates as the chase drew closer to Missoula County and were ready to help.
About 35 miles east of Missoula, the suspect began firing at law enforcement. The vehicle eventually came to rest just east of Rock Creek.
The passenger exited the vehicle and began shooting at officers. The suspect was shot and transported to the hospital, while the driver was taken into custody without incident.