Miami Police Officer Dies In Motorcycle Collision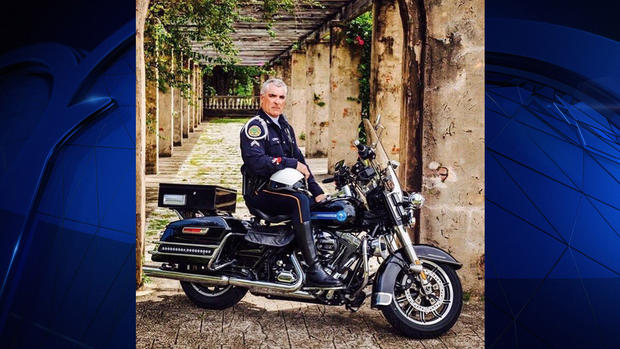 A City of Miami Police officer has been pronounced dead after being thrown off his motorcycle in a multi-vehicle crash, Tuesday afternoon. The crash injured 10 other people.
The multi-vehicle crash occurred at the intersection of Southwest Eighth Street and 137th Avenue, in West Miami-Dade, Tuesday, at around 1:45 p.m. First responders transported the officer to Kendall Regional Hospital as a trauma alert, but he died sometime after.
[sc name="Article Mobile Ad" ]
City of Miami Police Chief Rodolfo Llanes later identified the officer as Jorge Sanchez.
The officer was on his way to work when the crash occurred.  Sanchez first served as a patrol officer, then moved onto criminal investigations, and for the last 7 years he was part of the traffic enforcement unit as a motorcycle officer.