Corrections Officer Found Dead As Prison Hostage Incident Ends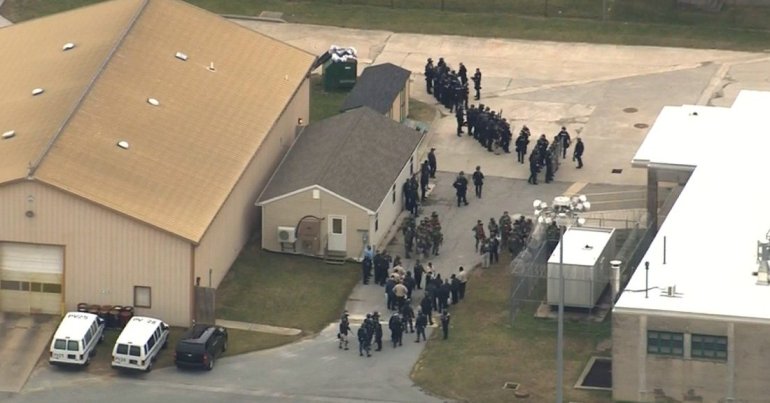 A hostage standoff that unfolded in a Delaware maximum-security prison for nearly a day ended Thursday morning when police stormed the building, rescued one prison employee, and found a Corrections Officer dead.
The officer was not immediately named, but a relative told Fox News he was a married dad. The relative said the officer was from the area, along with many other prison employees in the tight-knit community.
[sc name="Article Mobile Ad" ]
Geoff Klopp, president of the Correctional Officers Association of Delaware, told Fox News it's a "sad day for Delaware correctional officers."
At least four prison workers were among the initial hostages after a large group of inmates took control of Building C at James T. Vaughn Correction Center in Smyrna. Two of the four were released within hours of the siege, and 46 inmates were freed during negotiations between police and the hostage-takers.
The rescued employee was recovering at a nearby hospital. She was "alive and talking," corrections officials said. At least one of the staffers freed Wednesday had injuries that were not considered life-threatening.
At least 82 inmates remained in the building early Thursday. The standoff forced Delaware to lock down all of its state prisons.
Delaware Gov. John Carney said in a statement: "I'm praying hard for the fallen officer's family. This serves as a tragic reminder that members of law enforcement risk their lives every day on behalf of the people of Delaware. We will stand by the fallen officer's family and fellow law enforcement officers during what is an extremely difficult time."